Date/Time
Date(s) - 10/10/2020
10:00 am - 2:00 pm
Location
Dutchess County Rail Trail
Categories

"You can't really understand another person's experience until you've walked a mile in their shoes."
These times may be unprecedented, but WE ARE STILL STANDING UP against sexual assault, domestic violence, rape  & gender violence! The impact of COVID-19 has made the need for resources of those experiencing sexual violence and domestic abuse more critical than ever—AND YOU CAN HELP! Please plan to join us from wherever you are for a special Family Services Walk A Mile In Her Shoes®.
Our 10th Annual Walk A Mile In Her Shoes® will look different this year to ensure that we keep our friends, families and community safe but the mission and purpose remain the same. We are walking to end sexual assault and domestic violence, to show our solidarity with survivors and to raise funds for services that not only support victims, but also educate youth on violence prevention and help offenders turn away from abusive behavior.
There are many ways you, your family, friends and business can participate:


Create, join or donate to a team on our Firstgiving page to spread the word and start fundraising. Use one of our social share images to help fundraise.

Join our community walk on Saturday, October 10th on the Dutchess County Rail Trail. Walk A Mile with us any time between 10am and 2pm at the entrance by the back of Gold's Gym Poughkeepsie. Visit our tent to say hello, grab a sign, and then walk at your leisure. Please remember to bring your mask.
Hold your own individual walk any time between October 1st and 15th. Gather your family and friends to walk in your neighborhood, at work, or your favorite trail—wherever you choose to walk, you will be showing your support for survivors. Share your reason for walking by creating a poster or printing one of our signs. View signs here

Share your walk on social media. Tag @WalkAMileHV with Walk A Mile swag and use the hashtags #WalkAMileHV or #WhyIWalkHV on Facebook and/or Instagram. Your support could win a prize! (Scroll down for prize information)
Bid in our online auction. All funds raised directly support our programs and services that help build stronger, safer communities.  View Our Online Auction

Become a sponsor for our event. There are so many wonderful benefits to sponsoring! In addition to supporting our mission of building stronger, safer communities, your business will have the opportunity to be seen by hundreds in our community. Click here for sponsor benefits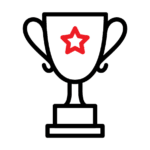 Prizes from Pastry Garden and Stewart's will be given out for:
* Best Shoes
* Most Creative Photo/Video
* Most Money Raised by an Individual
Make sure to follow Family Services Walk A Mile In Her Shoes® on social media.
Facebook
Instagram