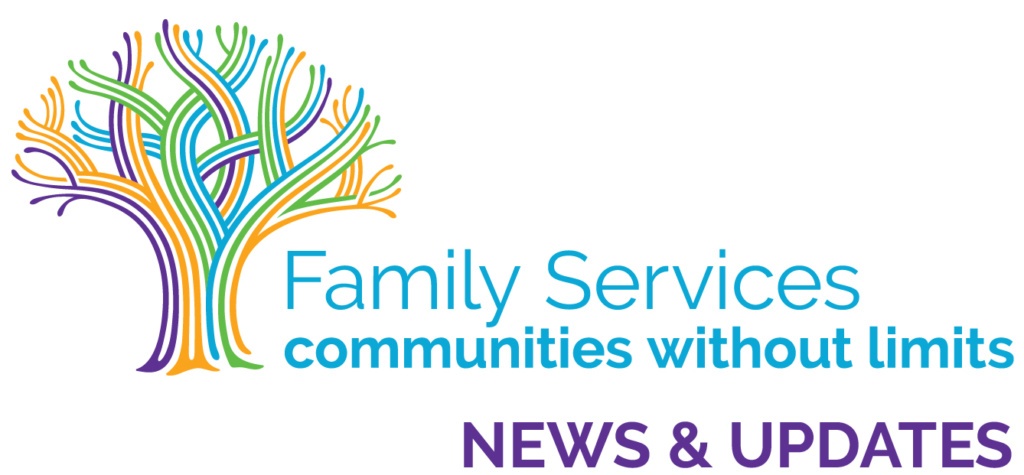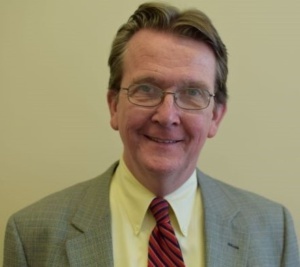 A Note from Our CEO
What We Value:  Bringing People Together To Find the Support They Need, Improving Their Lives And Communities, And Building a Stronger, Safer Hudson Valley.
by Brian Doyle
Along with our clear mission, we hold our agency values close to our hearts as they are embedded in our mission and also serve as our guiding principles. They are to direct us in not only what we do, but how we do it.  We have found eight values as being of highest order for us and so it is worth taking a few moments to reflect on them.
We believe in Hope and the strength of the human spirit – the heart's ability to emerge and thrive in the face of challenge and despair. So many people with whom we work endure unfathomable obstacles and yet their strength inspires us to preserve hope, shoulder-to-shoulder, along with them!
As we work in a world where there are so many people marginalized and facing disparities, Justice is of primary value to us. We work to promote social and economic equity and fairness.  There are countless arenas where justice does not exist whether it be about race, economic status, gender or social background.  We believe in Justice.
Surely, Compassion is what initially brought many of us to work at Family Services and is much of what keeps us here. It draws us to extending empathy and understanding to others who need and deserve our judgement free compassion.
In order to effectively do our work and to maintain the support and partnership of others, both  within the organization and with the surrounding community, Integrity has to play a critical  part in strengthening those bonds simply by being honest and trustworthy and letting people know that if we commit to something, we have to mean it.
Diversity is a vital strength of our community, and so we promote a vision of Community, a mosaic, made up of wide-ranging assets and cultures.
Every day we are called upon to treat people with Respect, just as we all wish to have respect paid to ourselves. We value owing to the belief that all individuals deserve to be treated with dignity and without judgements that separate us from one another.
Community is about recognizing, reinforcing and co-creating the importance of a world comprised of people of numerous, differing strengths, perspectives and riches.  We truly do believe in "Communities Without Limits".
And finally, the importance of Quality cannot be overstated. It has to be a hallmark of our work – striving for excellence in what we do, striving for excellence as we are stewards of the funds afforded us by our partners in government, donors, foundations and otherwise.
While we want these values to be central to the way we conduct ourselves, we do not pretend to suggest that we do not falter. There are certainly times when we don't fully live these values.  And in those instances, our commitment is to recognize and acknowledge where we fall short and to pledge to do better the following day and the following tomorrows.

Social Justice: We Cannot Stop Fighting
by Natalie Borquist, CFO
I hadn't planned to write on this topic today, but as I watched the latest news out of Washington yesterday regarding the likely overturning of Roe vs Wade, on top of the brutalities occurring in Ukraine, I was overcome with such strong emotions and concern. This article will not focus on the Pro-Choice/Pro-Life debate nor the war, but rather on the concept of social justice. Family Services has a long history of standing for, advocating for, and upholding social justice. We take an active role in creating legislation and educating the community to effect social change. By effecting positive social change, we help individuals find the opportunity to lead their best lives.
It is difficult to not feel somewhat defeated at times, to see social justice issues take one step forward and two steps back. Yet clearly, the only way forward is to keep pushing and fighting for what we believe in, what we hope for, and what is right. Family Services will continue its work to challenge oppression and promote social justice. And we, as individuals, need to consider how we can make a difference and take action. While it may seem overwhelming to get started, here are some steps that can be made to get involved.
·      Educate yourself about social justice issues
·      Discover your local organizations
·      Take positive action in your own community
·      Attend demonstrations and protests
·      Volunteer
·      Donate
Let me end by sharing some excerpts from author Emmaline Soken-Huberty's article "What Does Social Justice Mean?"1
Justice is the concept of fairness. Social justice is fairness as it manifests in society. That includes fairness in healthcare, employment, housing, and more. Discrimination and social justice are not compatible.
Social justice means that everyone's human rights are respected and protected. Everyone has equal opportunities. This doesn't guarantee that society will be perfect and everyone will always be happy. However, everyone will have a fighting chance at the life they want. They aren't held back by things out of their control like systemic obstacles or 
discrimination
. There isn't one clear framework for what successful social justice looks like in practice, but that's why principles like participation are so important. As long as a nation values social justice and remains committed to equality, progress is possible.
Social justice depends on four essential goals: human rights, access, participation, and equity. Social justice can't be achieved without these four principles.

Program Spotlights
SNUG
by Debra Long, SNUG & Youth Services Program Coordinator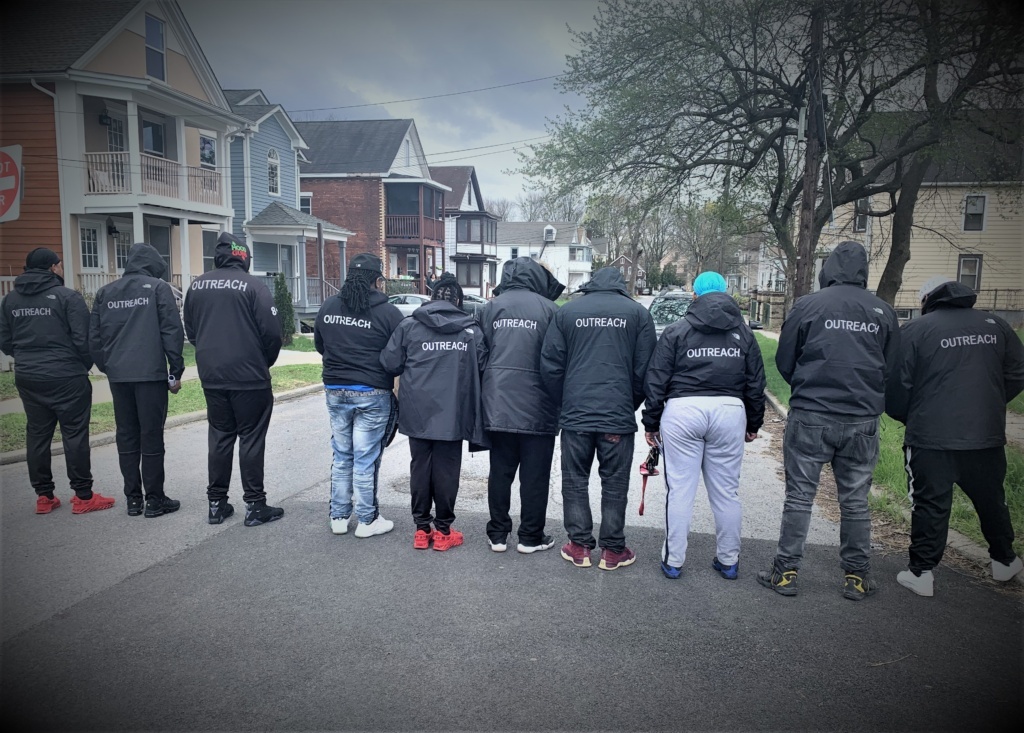 SNUG is an evidence-based street outreach program which treats gun violence as a disease by identifying its causes and interrupting its transmission. The program focuses on youth between the ages of 14 and 24 who are at high risk for involvement with gun violence. So far this year, the SNUG team has spent over 190 hours canvasing, have held 17 events, and have mediated over 50 conflicts in the City of Poughkeepsie Community.
Despite the increase in gun violence across New York State, SNUG staff have increased their visibility in target areas and safe passage. Target areas are places where high-risk behaviors are exhibited. For example, target areas often involve increased traffic, gang activity, and shots fired.
Safe Passage is a community program to reduce or prevent violence. Since the start of 2022, the SNUG team has worked to prevent shootings by mediating conflicts with those who are at risk of being shot and/or becoming shooters. This year, one of our new SNUG Outreach workers initiated a Step Dance team for all youth ages 5 through 18. The Step Team has been a highlight for the community. Step team routines are a form of dancing with roots steeped in African American culture. At the same time, our Step Team is all-inclusive, featuring a diverse range of races, genders, and cultural backgrounds shared by the members. Most of all, though, they share a passion for dance. Much like the roots of Hip-Hop and Swing dance, Step Teams come from the tradition of the "gumboot" dances of South Africa. Performed by miners to entertain themselves when not in the mines, it came to the U.S. in 1940 and was adopted by the nascent Black fraternities and sororities at institutions of higher learning. Like all living dance traditions, the Step Team routines changed as new cultural influences affected it. With a team dedicated and passionate about want we do, we are creating a rich tradition of pride, unity, and service. Steppin' is one of the more positive and energetic dance forms.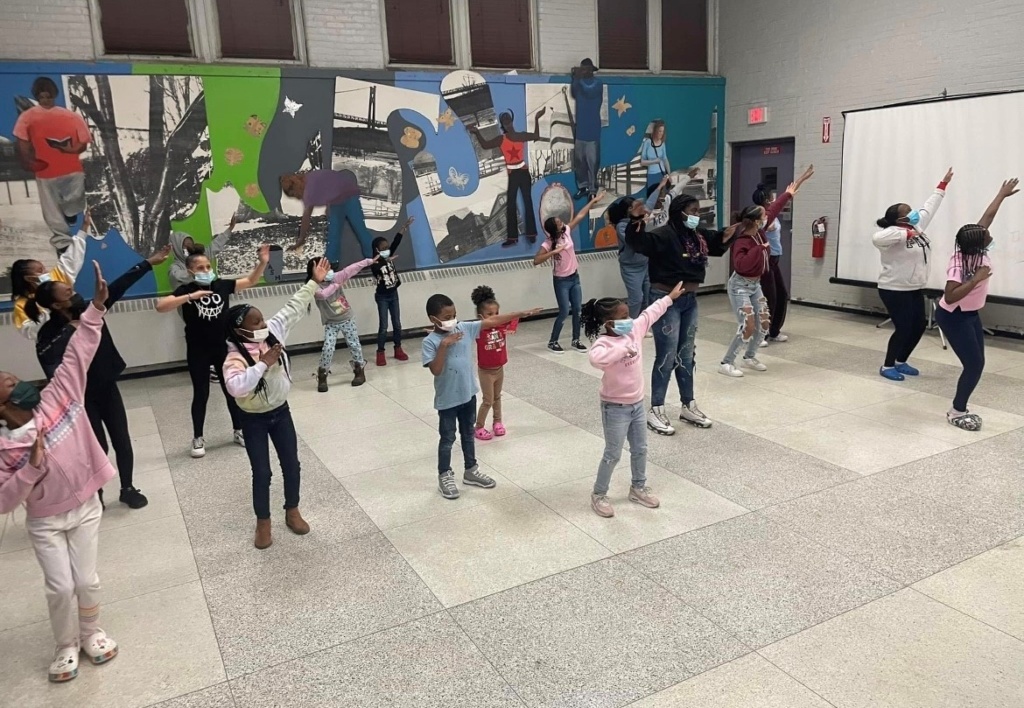 ---
New Location: Poughkeepsie Behavioral Health Center
by Shaun Cohen, LMHC, NCC, Community Clinical Services Coordinator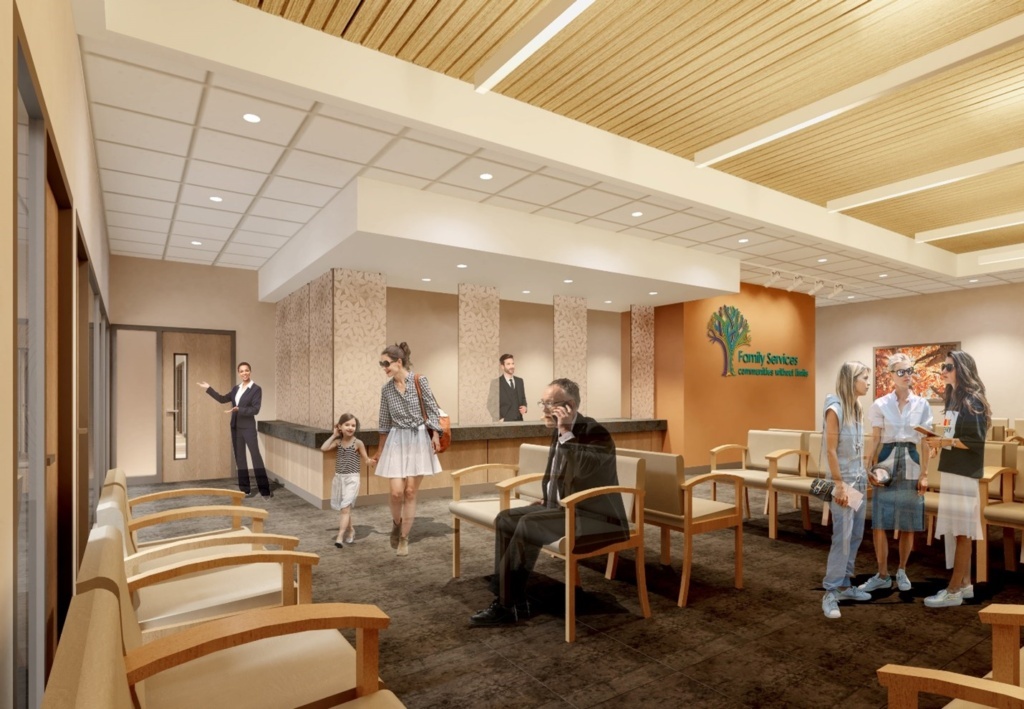 Artist Rendering of the new center
Family Services' Poughkeepsie Behavioral Health Center is excited to announce we will be moving to a new location this Fall. Family Services is committed to our new center being built with a focus on providing services in a trauma informed environment and design, ensuring the space is comfortable and safe for the communities we serve.
Apart from physical structure, the center has been created to ensure easy access to services. Currently, we have contracted with SunRiver Health to create an onsite Article 28 Community Health Center which will provide primary care support to our clients and the community. The site will also include a pharmacy and several community providers who will have a regular onsite presence at the center. Family Services is working with MHA's Director of Case Management, Mike Napolitano on the integration of onsite Case Management. Through affiliation with Dan Strang, the Director of the Lexington Center's Main Street Clinic, we are piloting a rapid referral program with a Peer lead focus.
Through a collaborative care model, the new clinic will combine behavioral health, medical treatment, and case management supports to assure the needs of our clients will be met with ease at the new Poughkeepsie Behavioral Health Center.  

A Look Back
On April 26th CVSS held their annual Visions of Hope and Healing Art Show, and we would like to thank Kathy Peluso and the entire CVSS team for putting on such a incredibly powerful event!
We gathered to see local artists and poets supply beautiful work, and discuss the healing that is taking place. With opening remarks by Family Services' CEO Brian Doyle, other speakers included Dutchess County Executive
Marc Molinaro
 & City of Poughkeepsie Mayor Robert Rolison, Presenting the "Champion of Victims' Rights'" Award, ADA Kristine Whelan & Director of CVSS Kait Rodriques to this years recipient ADA Allison Stuart!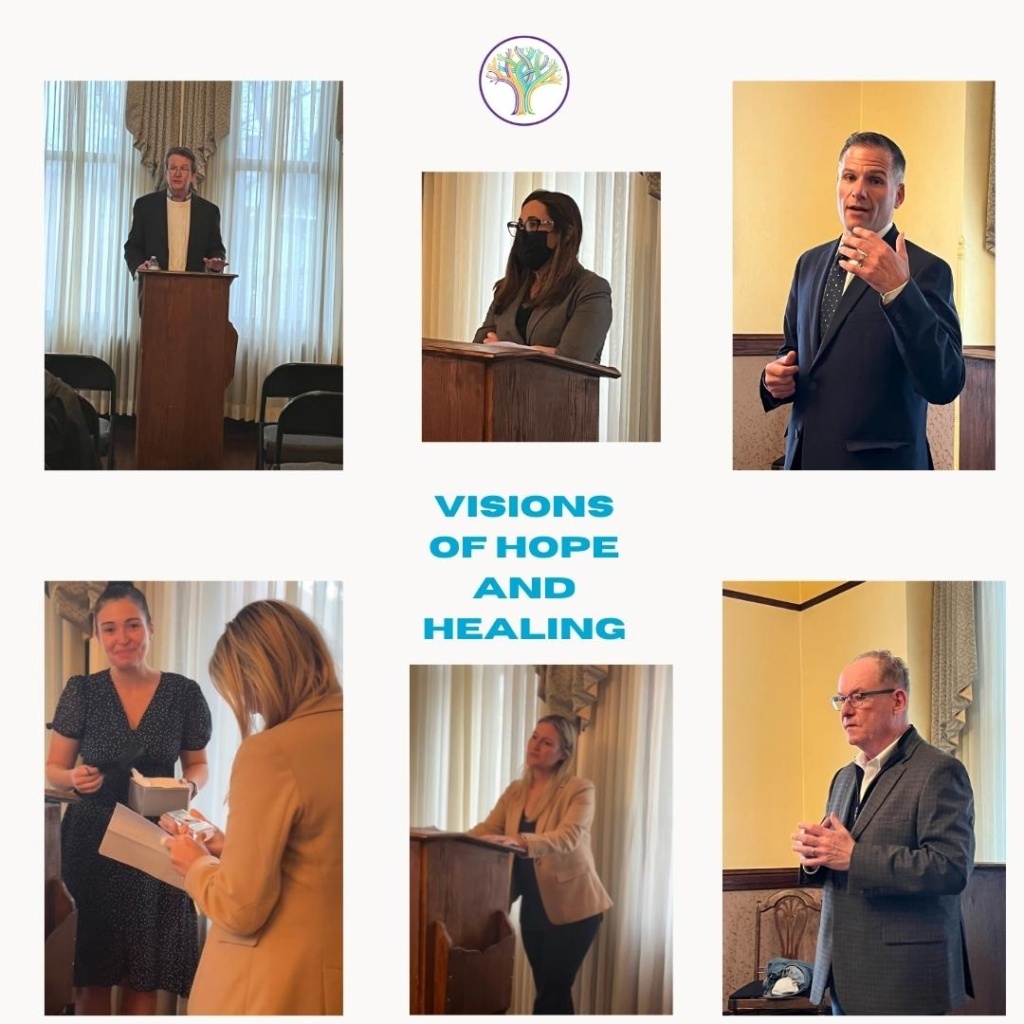 Family Services' and our incredible partners were thrilled to have
Rep. Sean Patrick Maloney
at the Family Partnership Center on April 25! Alongside CEO Brian Doyle, they discussed the 1.2M dollar grant Congressman Maloney sponsored towards our Capital Campaign for critical improvements in the FPC. Together we are working towards a better and brighter future, and improving and updating our building for our community. We extend our deepest gratitude to the Congressman for the continued support in helping us serve the community!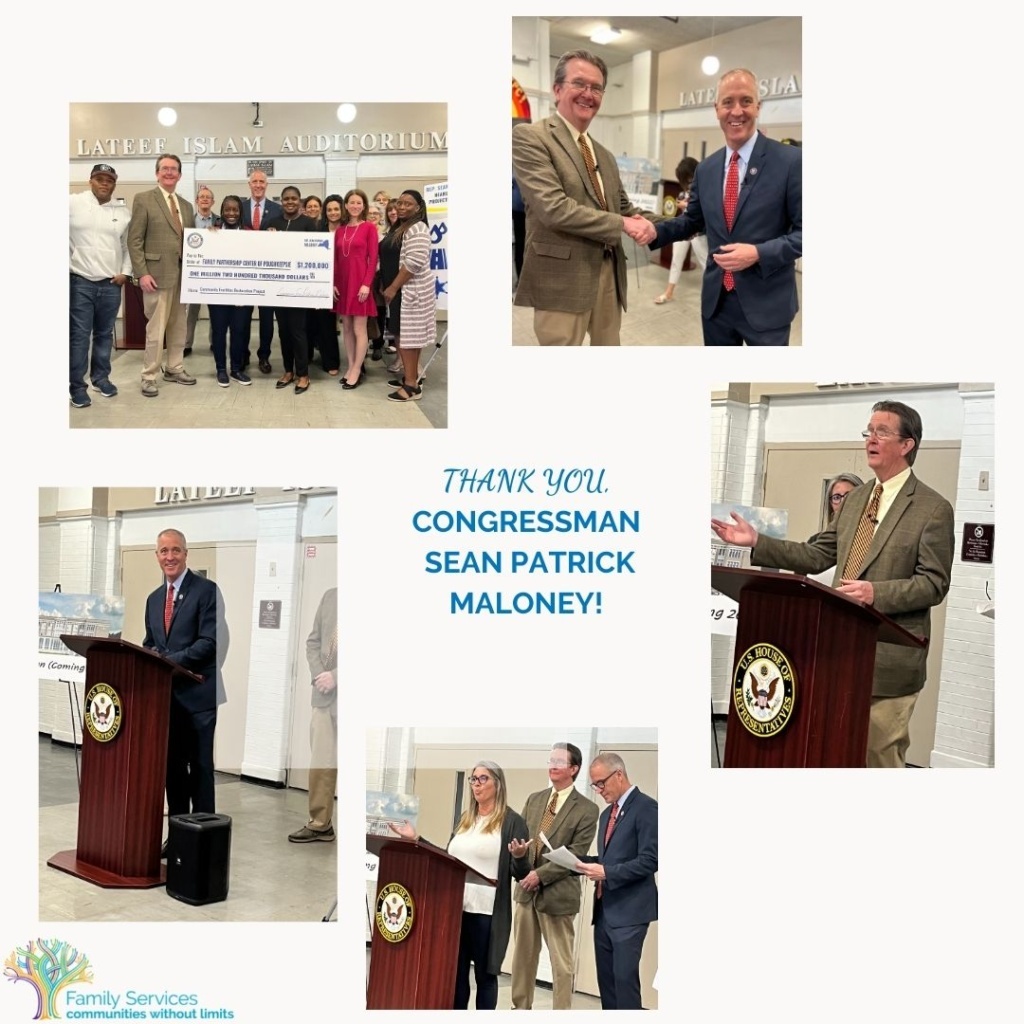 Take a look an some of our amazing team members on Wear Demin Day!
The campaign began over 23 years ago after a ruling by the Italian Supreme Court where a rape conviction was overturned because the justices felt that since the victim was wearing tight jeans she must have helped the person who raped her remove her jeans, thereby implying consent. The following day, the women in the Italian Parliament came to work wearing jeans in solidarity with the victim. Peace Over Violence developed the Denim Day campaign in response to this case and the activism surrounding it.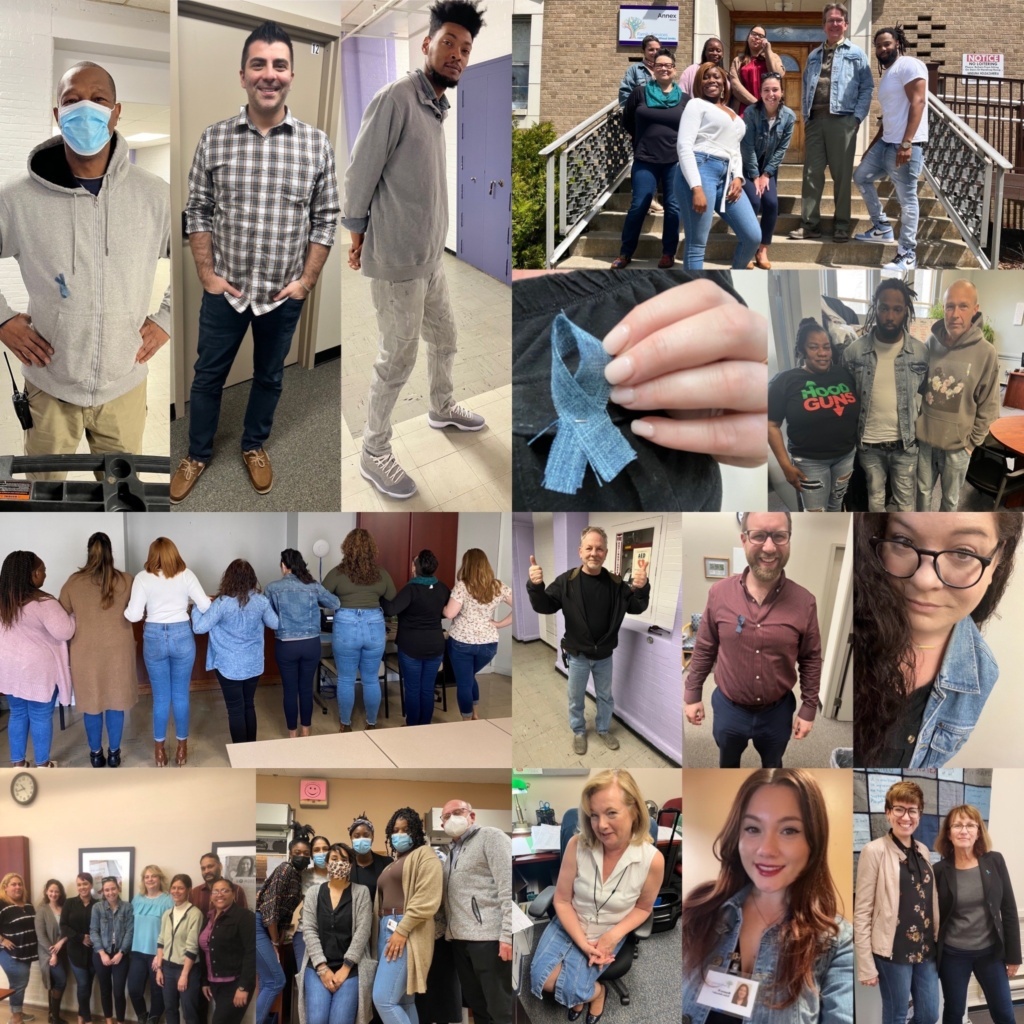 On March 26th we were thrilled to host Stuntmen Aaron Joshua and Joey Spano as they graciously donated their time to Youth Services to teach two free workshops on Combat fighting for film! The kids learned some industry secrets to "fighting" on camera, and got to talk about Black Panther, Spider-Man and Avengers with Aaron, who did stunt work in those films! We hope to plan for their return in the future.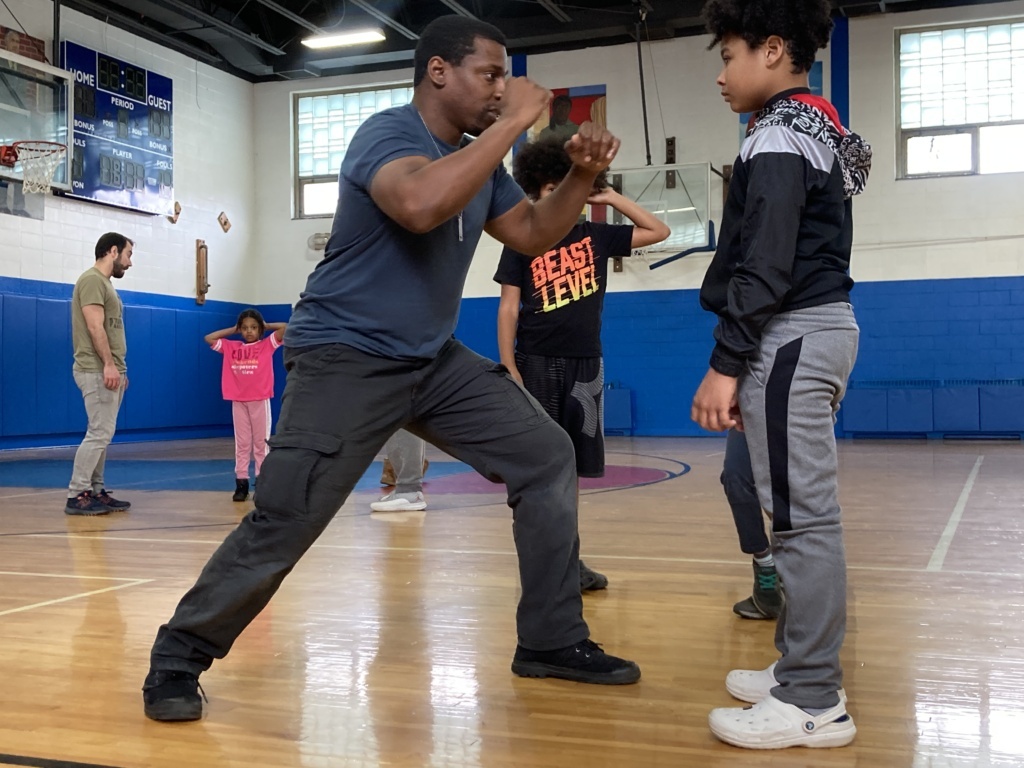 Upcoming Events
Have you dreamed of making history? Of course, we all have. And now we have a chance to be a part of our community's day of giving – an opportunity to unite our community around causes in which we truly believe and help nonprofit organizations connect to the larger community.
So let's get ready to give! On May 18, visit
www.hvgives.org
and make a donation to us and/or to any of the great participating nonprofit organizations in our community. All giving will end at 11:59PM on May 18, so make sure to get your gift in on time, but don't worry, we will be sending out reminders in advance!
Join Family Services and Wear Green on May 19 to show support and raise awareness for Mental Health Awareness Month! #EndtheStigma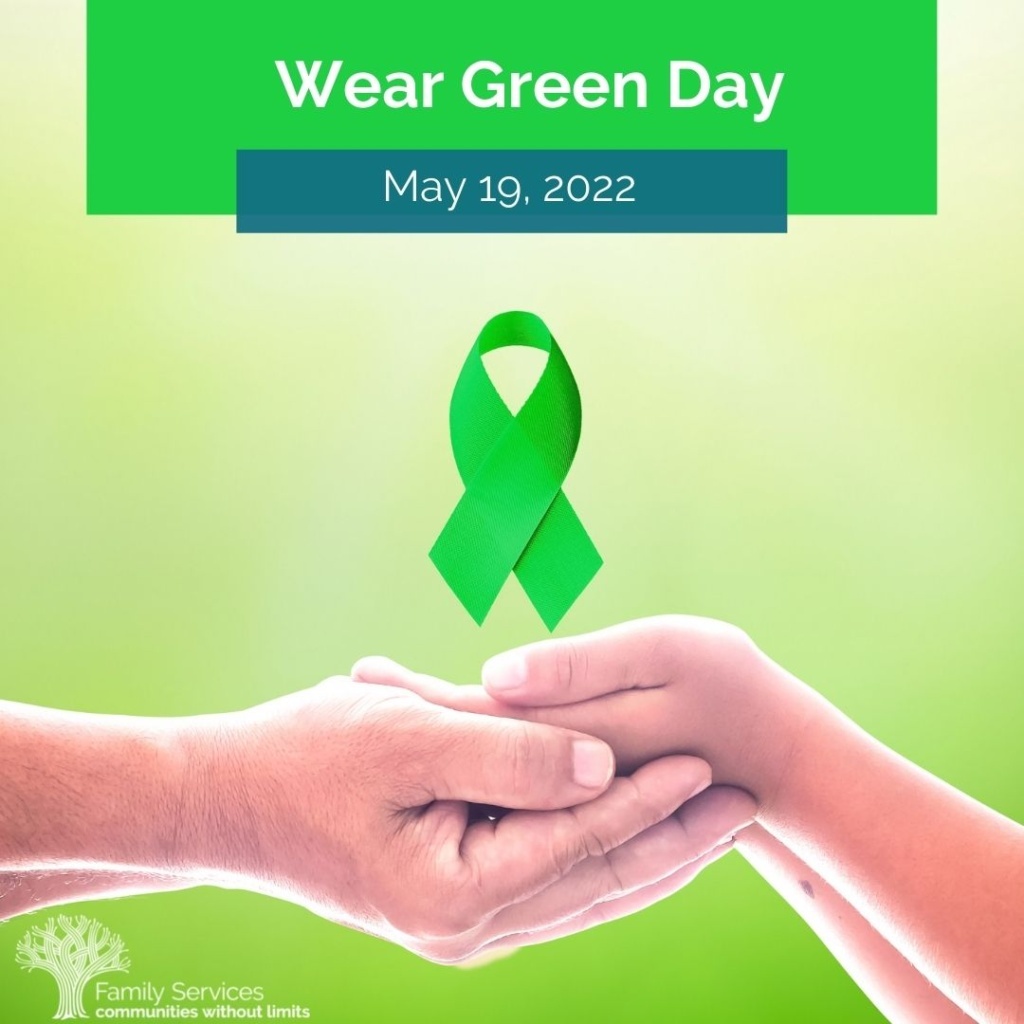 This year we are proud to honor:
The Rohde Family – The Good Neighbor Award
Jim and Gina Sullivan – The Quality of Life Award
The Rohde and Sullivan families embody the ideals of Family Services and have contributed immensely to our community. We hope you will join us in honoring them and in helping Family Services continue building communities without limits.
Guests will share an elegant evening overlooking the Hudson River as we honor these incredible families at the Grandview in Poughkeepsie. During cocktail hour, guests will enjoy delectable food and drink in the Riverview Cocktail Room, while catching up with friends and shopping our unique auction to benefit the programs of Family Services.  During dinner, we will celebrate our Families of the Year in the beautiful ballroom.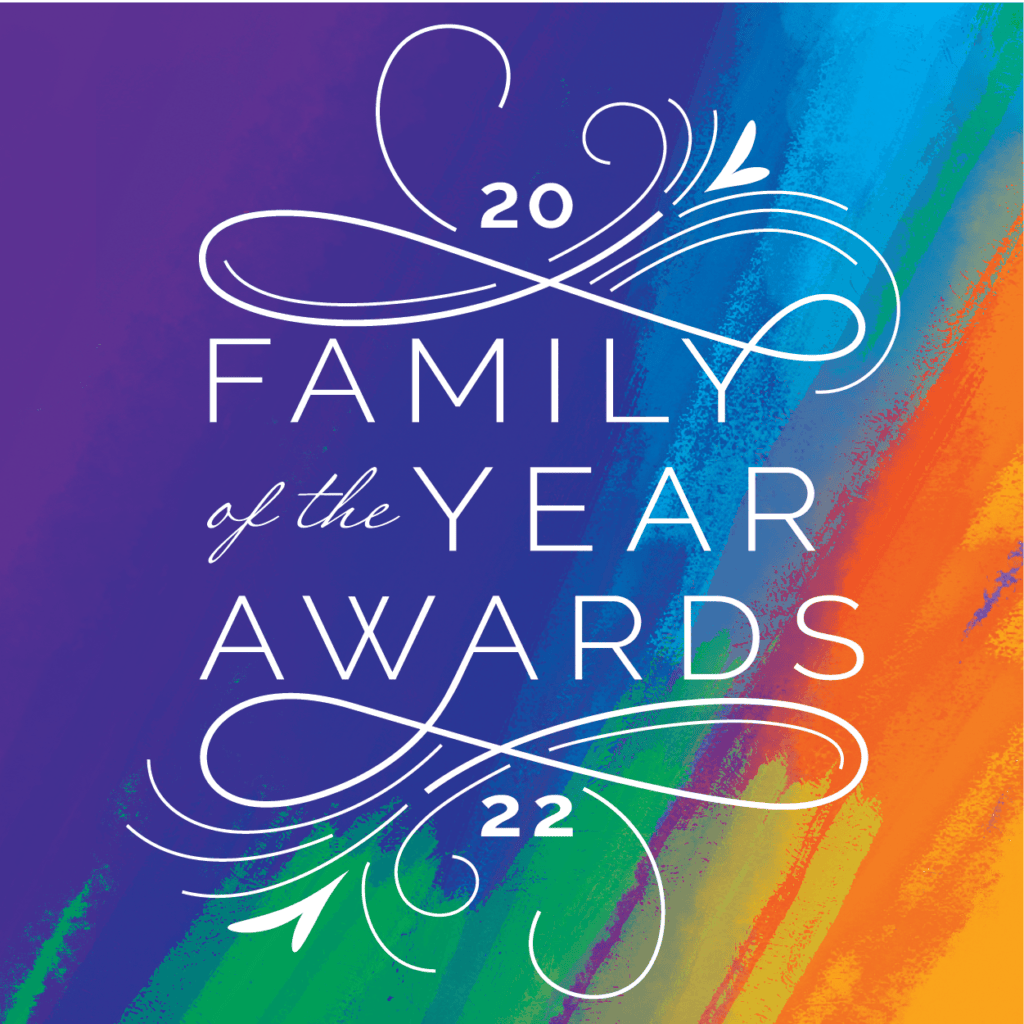 Join Our Family Tree
By joining our Family Tree, you are supporting our vision of stronger, safer communities where our neighbors have access to critical resources when they need it most.
Support Family Services when you shop online
By choosing Family Services as your charity of choice through 
AMAZON SMILE
,
Amazon will donate .5% of all qualified purchases to Family Services.

Family Services' 2022 Leadership Partners