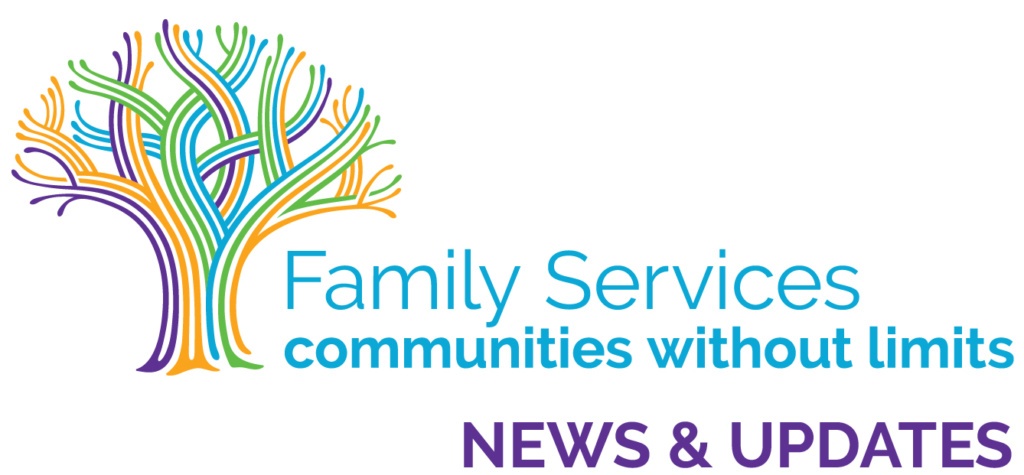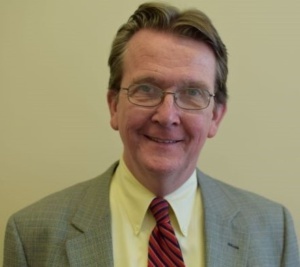 A Note from Our CEO
Reminding Yourself to be Hopeful
by Brian Doyle
At Family Services we often say that our most important work is helping people to see within themselves the assets and strength to overcome their challenges, to make better their own lives.
Perhaps that is no more true anywhere than in our Behavioral Health Centers. That is the work of our caring professionals – Social Workers, Psychiatrists, Mental Health Counselors, Nurses, Nurse Practitioners, and yes – even those office staff who are most often the first welcoming and warm voice a client encounters.
Family Services' licensed Behavioral Health Centers are found throughout Ulster and Dutchess Counties: In Poughkeepsie, Beacon, Kingston, Rhinebeck, Dover, Millbrook, Highland, and Ellenville.
There are many reasons for which people are reluctant to seek help for behavioral health ailments. Surely, a shortage of clinicians and transportation barriers are among them, but perhaps the single greatest impediment is the stigma that is still associated with mental illness. If you fall and fracture a wrist, you immediately go to the emergency room. If you are suffering from anxiety, depression, or other hurt to your soul, the presence of stigma may likely force you into isolation, distancing yourself from what or who may be able to help.>In a recent Podcast of "Peter and the Poet Gold", Kahli Mercik, a devoted Social Worker and Director of Family Services' Behavioral Health Center in Beacon, thoughtfully articulated how isolation impacts someone who is struggling:
"If you are isolated, you do not have someone to remind you of your greatness, you don't have someone to remind yourself to be hopeful…….".
I think it is safe to say at one time or another we have all known what it is to be alone in a state of pain or confusion, and while the help of family and friends can be a great help, it may not always be enough. And that is why the professional staff of Family Services offers treatment to over 5,000 people in a given year. That treatment can take the form of one-to-one counseling or group therapy. It can be in-person, or for those who have transportation or other barriers, it can be in the form of tele-health!
As Kahli reminds us….
"There are so many smart, beautiful, powerful people out there who are struggling with big feelings, big issues, with things that even though their friends and families love them, and want to talk to them, they need professional support for".
To learn more about the ways Family Services Behavioral Health professionals are there for you or your loved ones,
visit our website
.




International Women's Day
Covid-19 impact on progress
by Casey Hones, Vice President for Operations Cooperate Compliance Officer
International Women's Day, which fell on March 8
th
, was first celebrated in 1911, in Austria, Denmark, Germany and Switzerland. It became more widely internationally recognized by the United Nations in 1975. International Women's Day (IWD) is a day to celebrate how far women have come in society, politics and in economics. The colors of IWD are purple which signifies justice and dignity, green which symbolizes hope, and white which represents purity.
While women in have made enormous strides since 1975, the COVID-19 pandemic has brought about devastating setbacks. The most recent Global Gender Gap Report in 2021 showed that the time needed to close the global gender gap has increased by a generation from 99.5 years to 135.6 years.
Globally, in the past two years, violence against women has increased, women have been forced to leave the workforce in order to care for children home from school and the political landscape has been altered drastically. We've seen negative impacts on women's education as Afghan women have been banned from education and employment, and in healthcare as well, as reproductive rights have been stripped away in many areas of America.
The one thing that the pandemic could not change is the will of women to fight against injustice. In Mexico, women turned metal fencing from the National Palace into memorials for victims of femicide. Polish women protested across the country to fight a near total ban on abortion. All across the world, marches still took place in 2021 and 2022 to celebrate IWD, despite continued concerns around COVID-19.
There have also been numerous milestones surpassed in the areas of leadership and politics. We have elected the first female, first black, and first Asian American Vice President in the United States. Tanzania and Honduras both swore in their first female Presidents. Paid bereavement leave for women who have had miscarriages or stillbirth was passed in New Zealand.
It is clear that while the COVID-19 pandemic has reversed a significant amount of progress made in the last 50 years, women have yet to give up on closing the gender gap by propelling themselves into leadership positions where they will continue to bring their knowledge to all tables and empower those around them.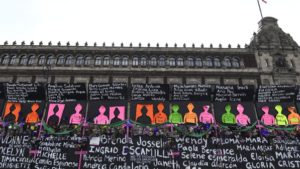 Program Spotlights

Family Education Program: Enhanced Parenting Time
by Nicole Wong, Director of Family Support Services 
In 2021, the Family Education Program welcomed the Enhanced Parenting Time (EPT) Program to their Ulster County Office. This program enhances the existing services in the Ulster County Family Treatment Court (FTC) by providing specific, curriculum-guided skills for building healthy family relationships and aiding in promoting the family goals of reunification for those involved with FTC.
This program provides critical parenting education and supervised visitation services to families experiencing substance use disorders who are engaged in Ulster County's Family Treatment Court.
Since the program's establishment, staff have served 7 parents and 9 children and provided 141 parenting time sessions. Five of the seven families have been able to move to a less restrictive level of care and supervision, which includes two families who were granted home-based visitation. So far, this program has had an incredibly high success rate, however, some of the more meaningful impacts we've had with our families have been assisting to establish rituals and mealtimes during visitation and assisting families as they transition home.
These opportunities to work with our families in a new and unique way have been a true gift to us in the Family Education Program. 
---
Sexual Violence Prevention: A Community Level Approach
by April Bourlier, SVP Regional Coordinator 
The month of April is National Sexual Assault Prevention and Awareness Month. The CDC has found that about 1 in 3 women and 1 in 6 men suffer sexual violence at some point in their lives*. Even though the month of April highlights the importance of prevention and support, the reality is that every month the topic of sexual violence gender-based violence should be a community conversation to be had.
The Sexual Violence Prevention (SVP) program at Family Services focuses on the idea that even though sexual violence is a community issue, prevention can also be a community approach. Community-level prevention focuses on influencing factors at the community-level in a way that generates positive change in individuals. The framework of community-level prevention is based on the socio-ecological model, pictured below, that illustrates the complex connection between individual, relationship, community, and societal factors. Our program is designed to work with individuals, community organizations, businesses, schools, stakeholders and policy makers to address harmful social norms, unacceptable behaviors and promote safe spaces within Middle Schools, High Schools, and Nightlife Environments across our Hudson Valley to prevent sexual violence. This focus on community-level is important because it creates broad, meaningful change to sustain prevention efforts over time.
In the coming months, the SVP program is excited to partner with community organizations, bar staff, patrons as well as stakeholders to bring about community change. The SVP staff will be outreaching and conducting Safer Bars trainings with local nightlife establishments, leading focus groups and forming coalitions to gather information from the community, continue our prevention programming in Middle and High School, as well as promote our program success through social media and our regional marketing campaign. Since launching last November, our campaign continues to educate and promote our program and mission with over 300k impressions, and an average engagement increase of 20% monthly.

If you would like to get involved or learn more, please check out our Safer Hudson Valley landing page
here
* Source: The National Intimate Partner and Sexual Violence Survey (NISVS): 2010-2012 State Report.

A Look Back
Report to the Community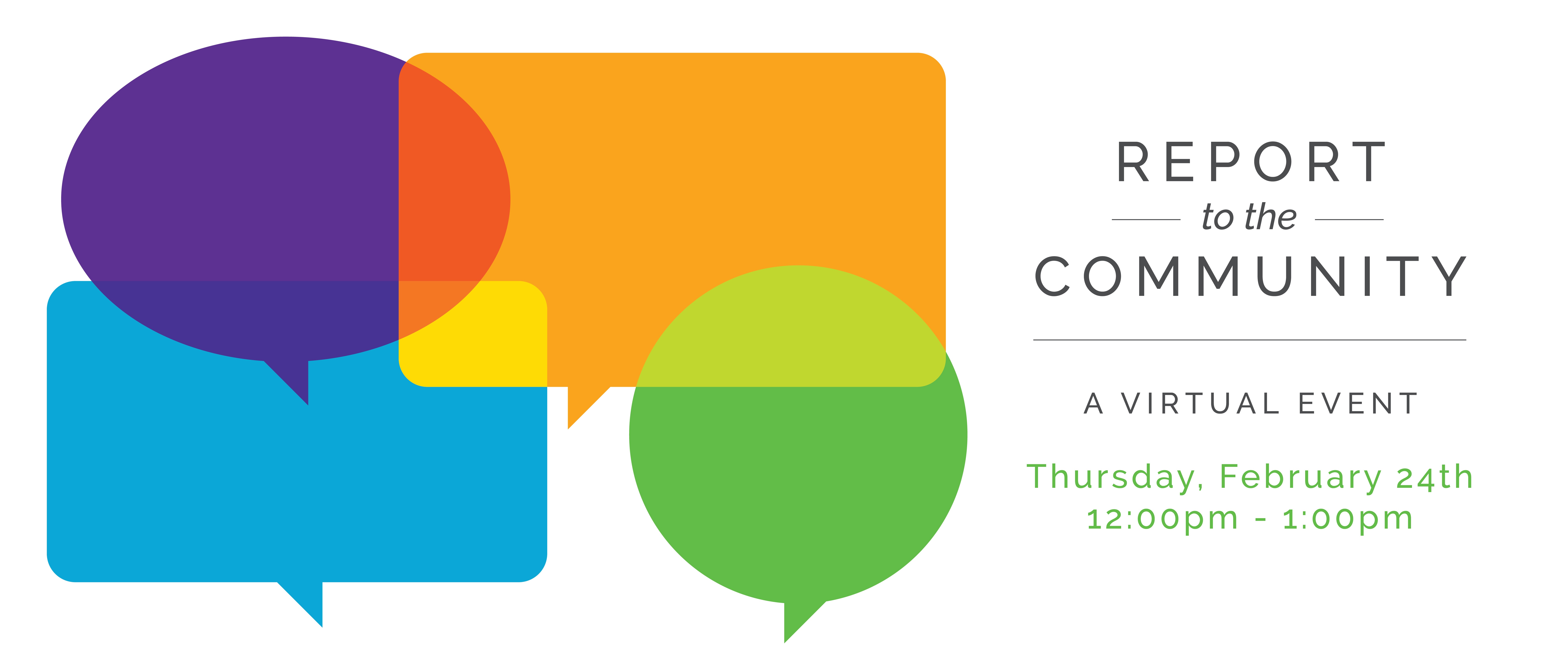 On February 24th Family Services hosted our annual Report to the Community Event. Although the event was once again virtual, it provided a wonderful opportunity to share with our friends and supporters, all that was accomplished in 2021 and the strides made across our programs. We featured special messages from our friends at Nuvance Health and Mass Design Group and shared the exiting future of the Family Partnership Center. We look forward to a bright 2022 and all the good things to come in our community – Thank you for your partnership!
To view the recording of Report to the Community, please click
here
for the video on You Tube.
Want to learn more about all we accomplished together in 2021?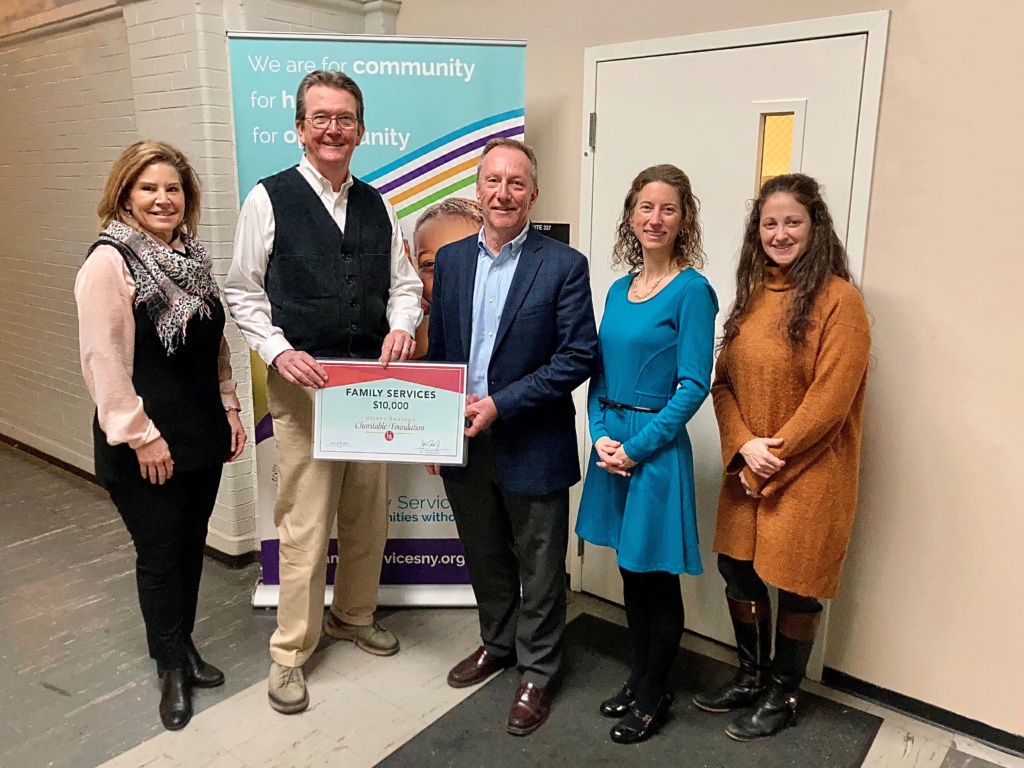 Thank you to our friends at Ulster Savings Bank who made a generous donation of $10,000 to our Teen Resource Activity Center! We are thrilled to use their generous support to serve middle and high school youth in Poughkeepsie.
Our Teen Resource Activity Center (also known as TRAC) offers teens in caring mentorship and a sense of belonging in a safe place where they develop athletic, creative, academic, and workforce skills. TRAC is open at the Family Partnership Center everyday after school for middle and high school students.

Upcoming Event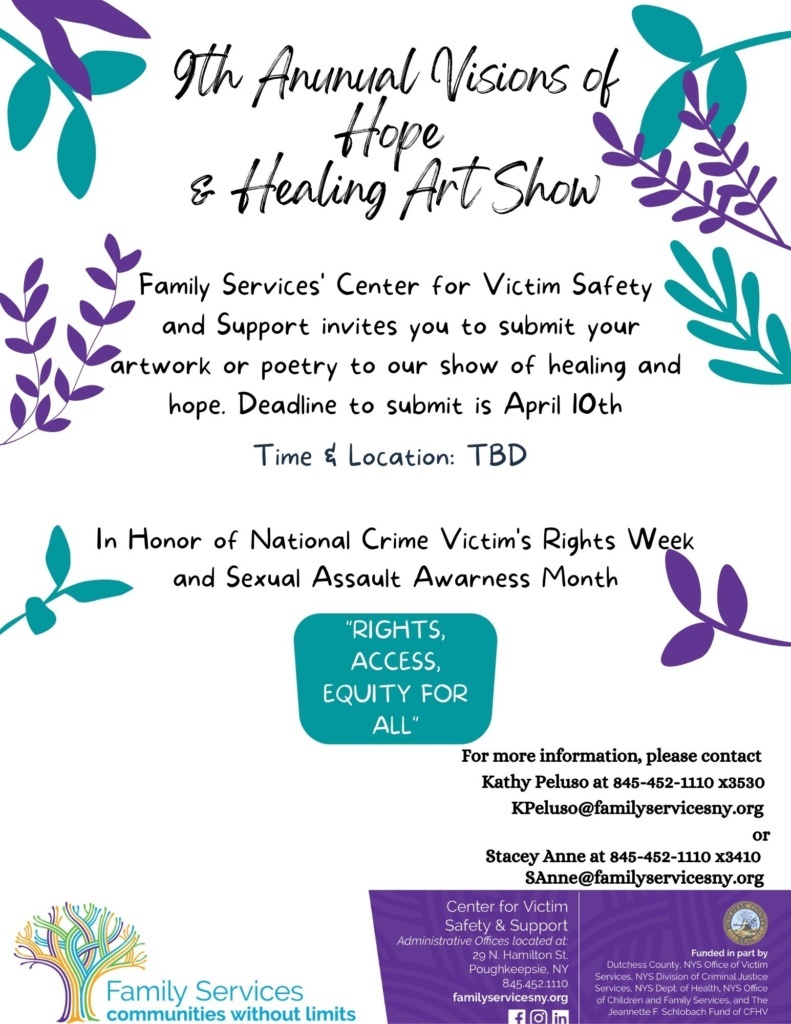 If you are a survivor looking for an outlet to express yourself, we would love for you to be part of the Visions of Hope and Healing event. Your art may remain anonymous if you chose, simply state that with your submission.
We look forward to being together, supporting survivors, and working towards healing as we view the powerful work of so many wonderful artists. The final details regarding the event will be available soon!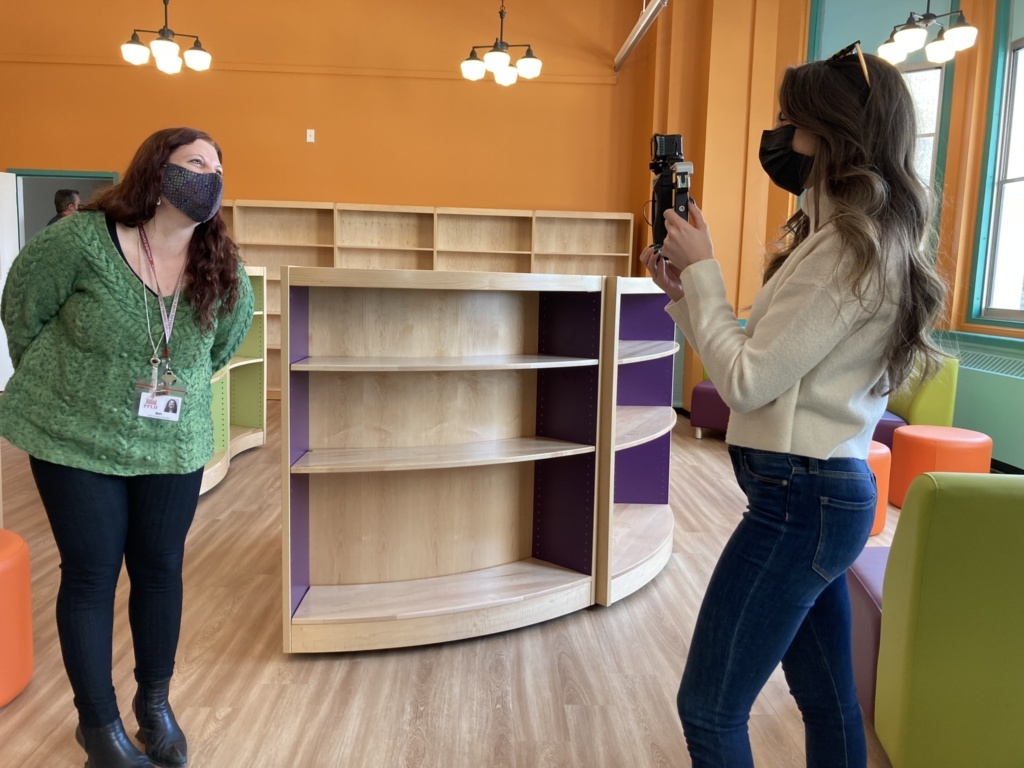 The Poughkeepsie Library District's Sadie Peterson Delaney African Roots Library will open its doors in a beautifully renovated space on the 2nd floor the Family Partnership Center during National Library week in April! We are thrilled to welcome the Library as our new FPC partner and look forward to the many programs and resources they will offer our community and clients.
Join Our Family Tree
By joining our Family Tree, you are supporting our vision of stronger, safer communities where our neighbors have access to critical resources when they need it most.
Support Family Services when you shop online
By choosing Family Services as your charity of choice through 
AMAZON SMILE
,
Amazon will donate .5% of all qualified purchases to Family Services.

Family Services' 2022 Leadership Partners