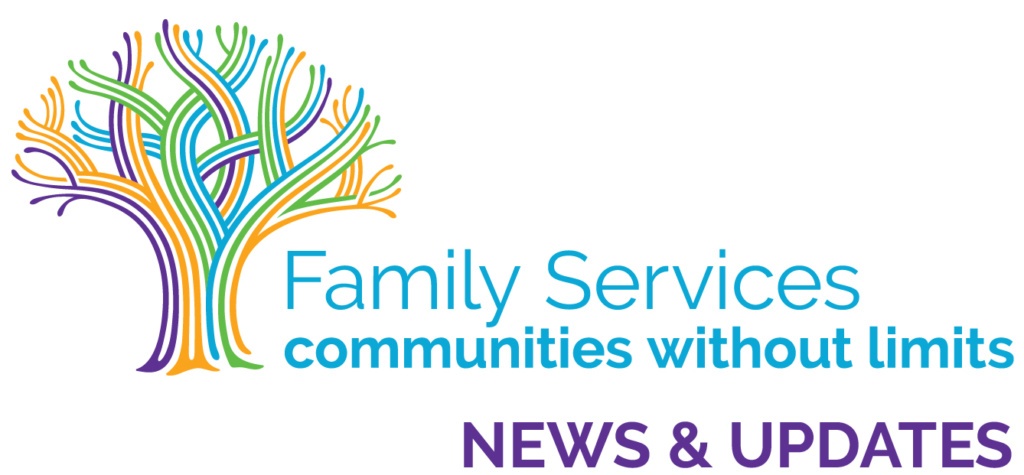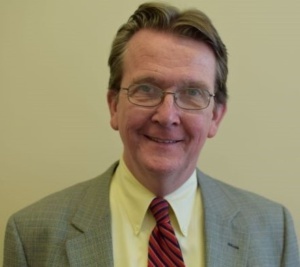 A Note from Our CEO
Saving Our Children: Guns are only part of the problem.
by Brian Doyle
In the days following the massacres at Buffalo and Uvalde there were necessary conversations about what measures could be taken to reduce access to lethal arms for those who would wield those horrible weapons to wound, maim and kill. While some parties, inexplicably, cited the Second Amendment (a sacred commandment?), as reason to resist sensible changes, there were, ultimately, a few modest but welcome measures passed by Congress.
Hopefully, over time, there will be further movement – incremental as it might be – toward laws that keep battle armory from the hands of an 18-year-old estranged and confused person. Constitutional rights can be upheld while still putting in place common sense restrictions on access to combat weaponry. In the days following Buffalo and Uvalde, we have seen ample reason for further gun reform – Highland Park being just another horrific example.
While further efforts toward gun reform are needed, shouldn't we be astounded, if not ashamed, that there is still so little attention being paid to what stands right before us? Day in and day out we see video games and movies that depict violence and terror wielded by individuals or groups of individuals against those they have some real or imagined vendetta.
Surely, over the past 100 years, the film industry has produced some of the finest art that has enriched and continues to enrich our lives. However, Hollywood with our blessing and financial support also continues to produce films that intoxicate the minds of young viewers with visions of vengeance and mayhem. Whether it be the latest Terminator: Dark Fate, 20th or Quentin Tarantino (celebrated Director!), Twentieth Century, Warner Brothers, Columbia and others keep spewing out this pornography that passes for entertainment.
Meanwhile the sale of violent video games like Mortal Kombat and Doom are an international industry that has exploded from a $60B in 2013 to over $150B today – all at the expense of the young minds and hearts of those impressionable, and now desensitized young souls who see themselves among the aggrieved, but soon to be "masters" in these movies and games.
 Of course, engaging in such shocking video games is no absolute predictor of acting out violence. There are many who use these games and do not reap deadly havoc. However, it is without doubt a risk factor, the evidence not to be ignored. This is clear when one delves behind the mass shooting headlines!  This fact was, unfortunately, ignored in the Supreme Court's ruling that continues to allow the ongoing proliferation of these violent games, unabated. This is a monumental tragedy that today's culture allows and even promotes the production of these media, unchecked, never mind removed, altogether.
Putting aside, for the moment, government regulatory efforts, there are ways, big and small to try to slow, if not stop altogether the craven greed of those behind the destructive culture of violence. It starts with parents and caregivers preventing their children from spending time with this trash. It extends to calling out those companies and celebrities who profit from the industry, and it can extend to boycotts of the parent companies whose subsidiaries traffic in the poison that continues to infect our children.
There is no one way to curb the increasing gun violence in our country, but if we do not recognize and respond to the many contributing causes, we will surely fail to save our children, and ourselves. 

The Power of Friendship
by Whitney Humphrey, Vice President of Community Programs
Sometimes it seems as if every time I turn on the news, I am met with another story of tragedy. Across our country and the world there are divisions that undermine peace and highlight the cracks in the foundation of harmony. While there are a multitude of resolutions to the challenges we face as a global community to be debated, I propose that one significant aspect of the way forward is something we have been learning since our early days on the elementary school playground… friendship. 
Building connections goes beyond sharing a favorite pastime, political party, or physical trait – building relationships gives us the opportunity to embrace diversity, include as many voices as possible, and work together to build a stronger, safer community for all. Since 2011, the United Nations has invited us to celebrate International Day of Friendship on July 30, with the idea that friendship can inspire peace efforts and build bridges between communities. What a wonderful day to celebrate these important and life changing relationships!
The power of friendship, however, extends beyond its ability to build solidarity – friendship has the power to improve our health.  Friends prevent isolation and loneliness while increasing happiness and lowering stress levels.  A good friend can help boost our self-esteem and help us see our self-worth. Friends help us weather the losses of life and are critical to our mental and physical health. In fact, studies have found that older adults who have meaningful relationships and social support are likely to live longer than their peers with fewer friendships.
As important as friendships are throughout the lifespan, friendships are critical during adolescence. Teen friendships help youth feel a sense of acceptance and support the development of empathy and social and emotional skills. Friendships help teens navigate stress, experience lower rates of anxiety and depression, and even improve cognitive function. Developing supportive relationships is critical in these formative years as studies show that youth who have close friendships in adolescence have better mental health as young adults. Now more than ever, it is important that youth have a safe place of belonging and acceptance where they have the support they need to develop and nurture friendships.  At Family Services, we operate the Teen Resource Activity Center (TRAC) every day after school and have activities all throughout the summer to give youth a sense of belonging in a place where they can develop their athletic, creative, academic, workforce and social skills in fun and supportive ways. If you know a child who needs a place of belonging, TRAC and other youth programs at the Family Partnership Center are available throughout the summer months.
In honor of International Friendship Day, I encourage all of us to reconnect with the individuals in our lives who inspire us, support us, and challenge us to be better people. At the end of the day, I think the shared meals, laughter filled conversations, pick-up basketball games, and community celebrations will do more than just lift our spirits, I think they will lay the foundation of a stronger community here and around the world.
On behalf of Family Services, we are grateful to call each of you friend. 

Program Spotlights
TRAC: Teen Resource Activity Center
by Debra Long, SNUG & Youth Services Program Coordinator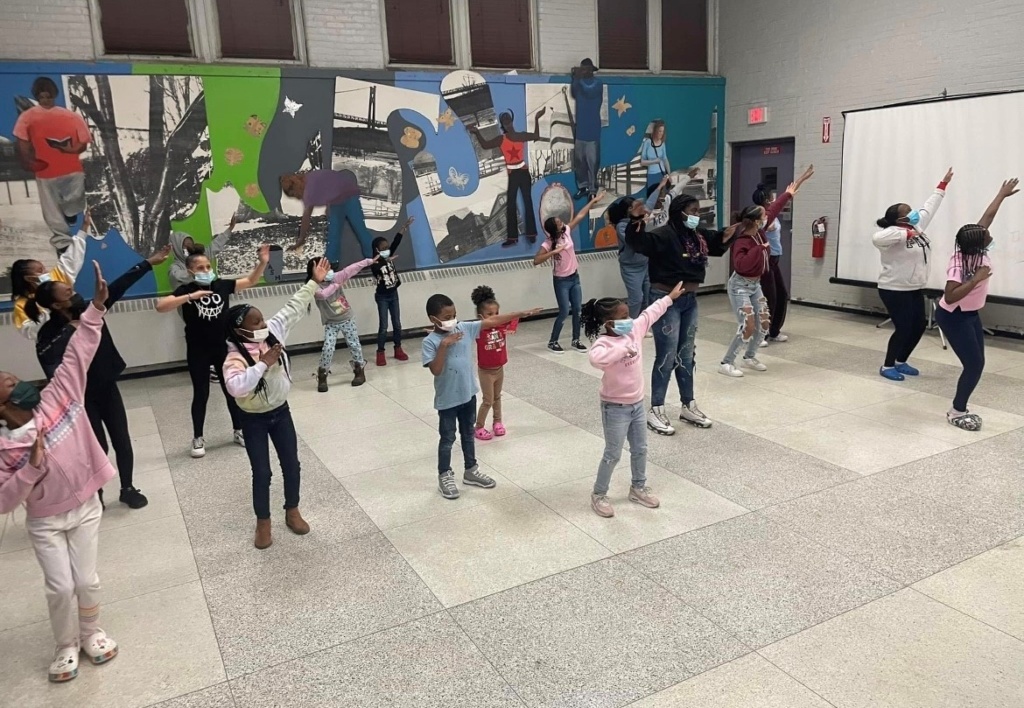 The Teen Resource Activity Center (TRAC) has been a critical resource for many youth within our community. Our programing has grown significantly this past year and we currently have over 350 youth registered. Not only did our program participants engage in an initiative to build trust between youth and the City of Poughkeepsie Police Department, several of our youth participants attended Entrepreneurship Workshops and are working with local businesses in their area of interest. Youth have access to building their life skills around health, nutrition, and gardening, and have also been challenged to express themselves creatively through podcasting and working in our on-premises community music studio.
This summer is certain to be an exciting time for our young people within our community. We are offering robust programming throughout the summer to keep youth engaged, stimulated, and create positive memories to carry with them into the upcoming academic year. This summer, the TRAC program is providing lunch and dinner free of charge every weekday. We are contracting with a professional tutor to offer academic support four days per week. We contracted with a professional author to work with youth to write their own children's books. We are offering coding classes twice per week. We contracted with a professional to work with kids and teens in the Music Studio and for podcasting. They have daily access to recreational activities in our gymnasium, featuring weekly basketball clinics, lawn games, flag football, gardening, and yoga. We also offer entrepreneurship workshops and gun/gang violence prevention workshops. TRAC is partnering with Dutchess Outreach to offer community service-based cooking classes for youth interested in learning new skills and how to give back to the community. TRAC also has several fieldtrips planned this summer to outdoor hotspots and major sporting events.
---
Family Partnership Center
by Tanysha Castellas, FPC Building Steward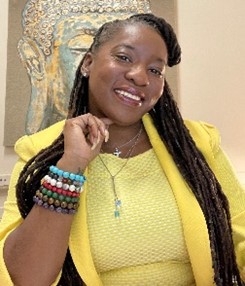 Greetings FSI Family, Partners, and Friends, as your FPC Steward I would like to update you on the amazing things happening in the building. FPC Summer Session is in full swing, with participating partners R.E.A.L. Skills, Finish Strong, Poughkeepsie Performing Arts Academy, Love Quest Foundation, SNUG, and TRAC operating summer programs onsite from July 5, through August 31st, 2022.
We would officially like to welcome FDC (Financial Development Center) to FPC. The FDC is an extension of the Heritage Financial Credit Union whose mission is to expand economic opportunity for underserved people and communities by supporting the growth of financial service providers. The FDC's focus will be to assist underserved communities within Poughkeepsie to provide financial opportunities through guidance and education. FDC is to provide a pathway for those without a bank and underserved through financial education and awareness of responsible banking and financial wellness. As this program leads with financial assessment and education. FPC community members can access safe and affordable Heritage Financial Credit Union products and services intended to help communities make possible their financial hopes and dreams. I will provide you with updates on the FDC grand opening coming soon.
Our Sadie Peterson Delaney African Roots Poughkeepsie Public Library District Branch will be hosting:
'Read, Write, Talk, Sing, Play': Early Literacy Workshop for Parents
Monday, July 11 at 6 PM
This family workshop will consist of a brief presentation about the importance of the five early literacy practices that families can do together at home to help prepare their children for kindergarten. After a brief overview, parents and their child/children will get to do activities with their children to practice each early literacy skill. Each session will focus on one skill. Early literacy backpacks will be available for checkout at each session. Parents and their children ages 3 and 4 are invited to register.
Family Story Time!
Saturdays, July 9 – August 13, 10 – 10:30 AM
No registration is required. Join us for stories and songs followed by a craft.
Branch Hours – Monday, Wednesday, and Friday: 1 – 5 PM
Tuesday, Thursday, and Saturday: 10 AM – 2 PM.

A Look Back
On Thursday July 14, we hosted our annual Family of the Year awards dinner at the Poughkeepsie Grandview. We wanted to take a moment now and give a heartfelt to the Rohde Family, Jim & Gina Sullivan, sponsors, auction donors, speakers, planning committee, and attendees for such a wonderful and successful evening! Additionally a special thank you goes to Kathy Vacca, Development & Events Manager for her hard work making the night a success! We were overwhelmed by the outpouring support, and the night wouldn't have been so incredible without you all!
This is just a small taste of the evening, as we will be sharing all the details, along with photos of the night from our amazing event photographer, Gabbi Gershowitz in a special email within the the next two weeks.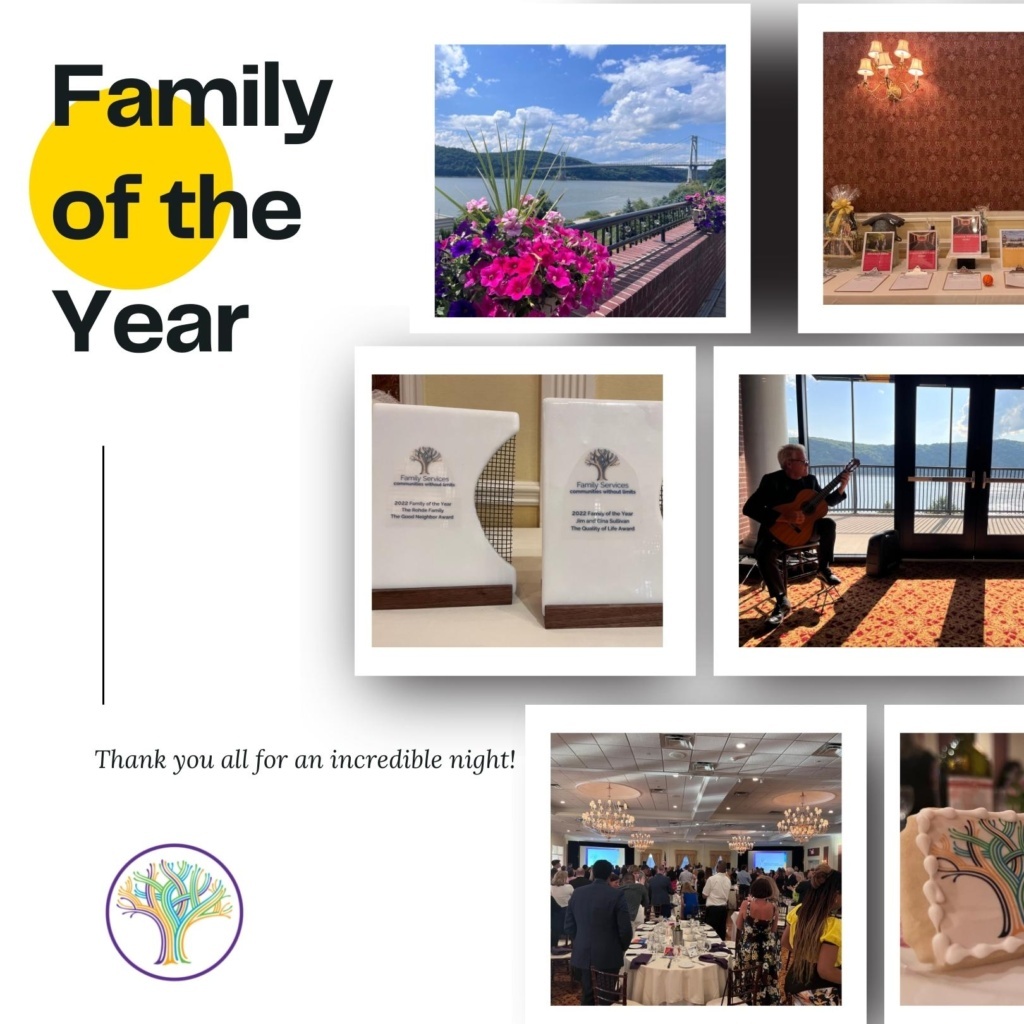 We were so proud to share that one of our very own, Mary Hess, from our Behavioral Health Center in Beacon was a recipient this year at Hudson Valley Magazine's 12th Annual Excellence in Nursing awards! We couldn't think of a more deserving person!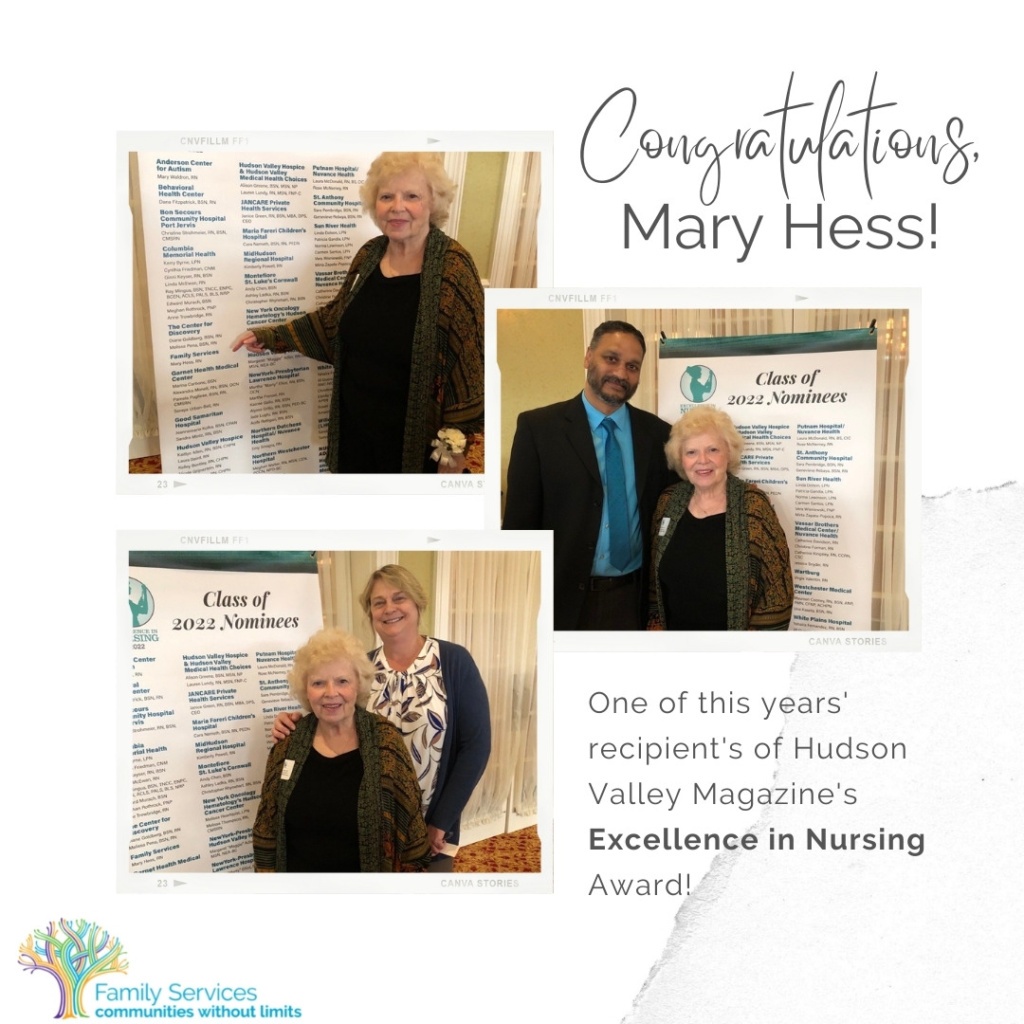 On Tuesday June 14, at the Rondout School District Board Meeting, Ulster Prevention Council recognized our very own Susan Baxter and Hannah Crisafulli for their Prevention Services implemented in that district. Susan and Hannah attended the meeting and received the Champions of Change award in collaboration with the High School. We just needed to take a moment to share how proud we are of them, especially as this is their first year providing direct services to this district after working diligently over the years to promote our programs. Please join us in congratulating them on this success!
*From March to May, Ulster Prevention Council implemented services in Rondout Valley High School. Students in the 9th and 10th grades received evidence-based education that covered social and emotional learning, substance use, and mitigating biases. Students participated in class discussions and used self-reflection writing prompts to help create a program best suited for their needs. In the upcoming school year, UPC will be providing the same evidence-based programming to the incoming 9th and 10th graders.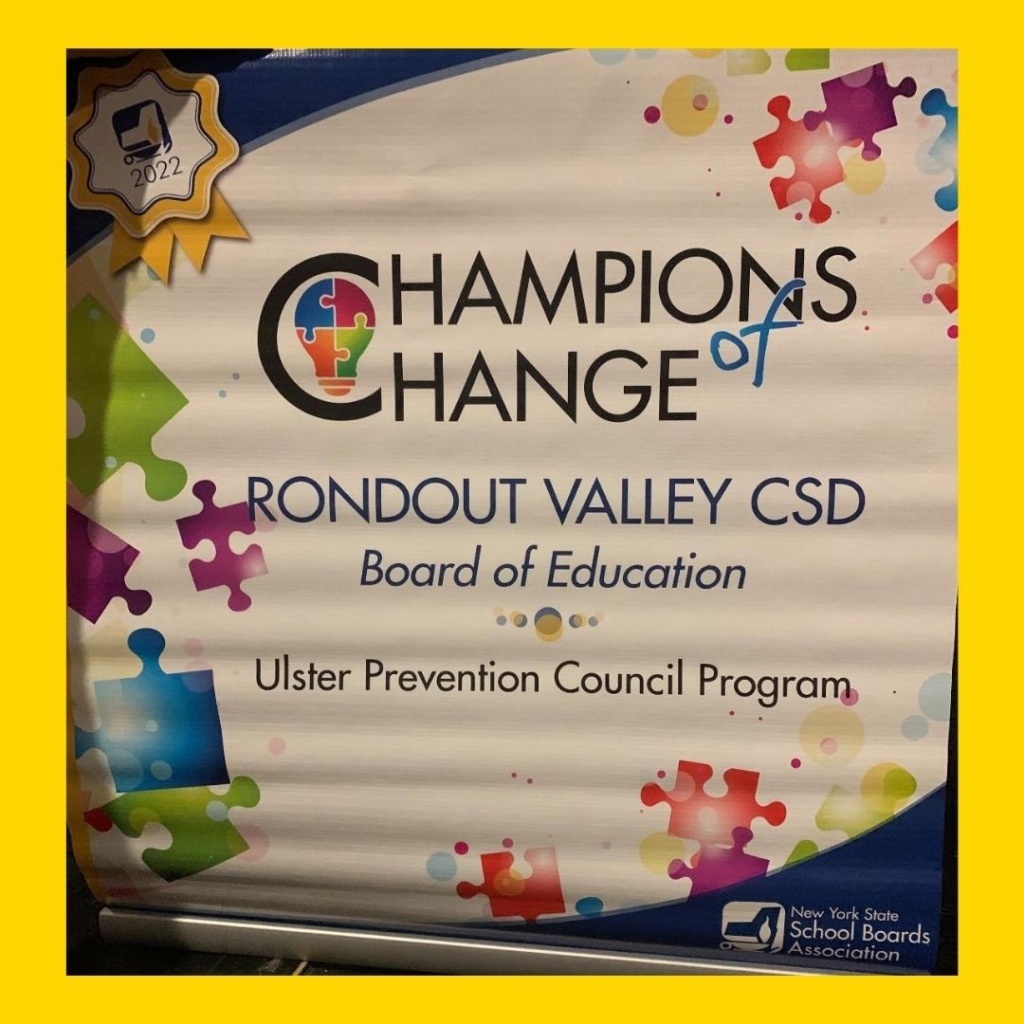 We recently shared the news of Brian's upcoming retirement. To read our full statement from Family Services Chair of the Board, Freddy Garcia discussing Brian's retirement, please
click here!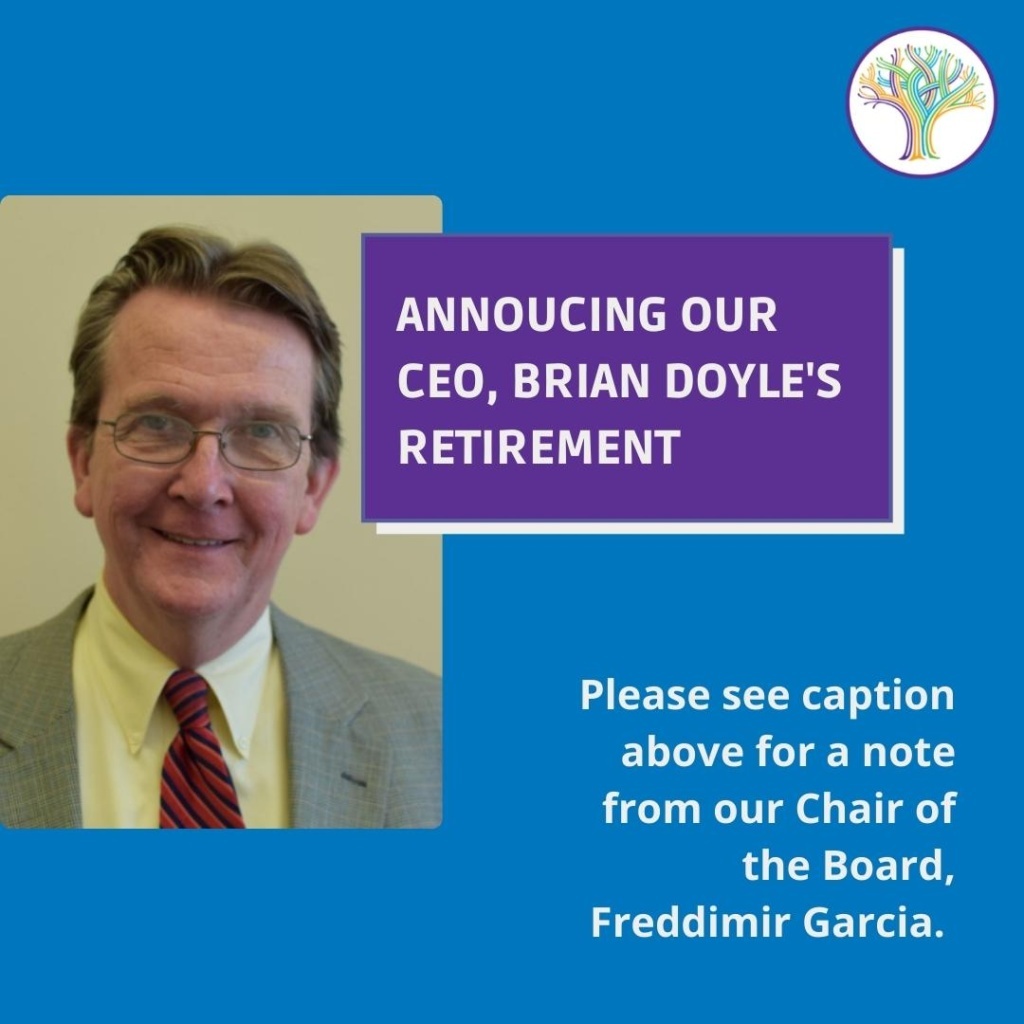 Upcoming Events
We are so honored to partner with the Red Cross for a Blood Drive, here at the Family Partnership Center on September 2! There is a critical shortage of live-saving blood right now, and we all can do our part to help save a life! To schedule your appointment now, click here!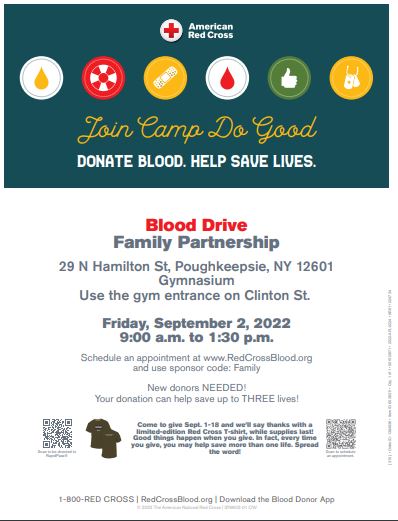 Join us on Saturday, October 15 to take a stand against sexual assault and domestic violence and show your support for survivors!
Together, we will walk to end sexual assault and domestic violence, to show our solidarity with survivors, and to raise funds for services that not only support victims, but also educate youth on violence prevention and help offenders turn away from abusive behavior.
Additional details about signing up your team, or how to become a sponsor will be announced within the next few weeks!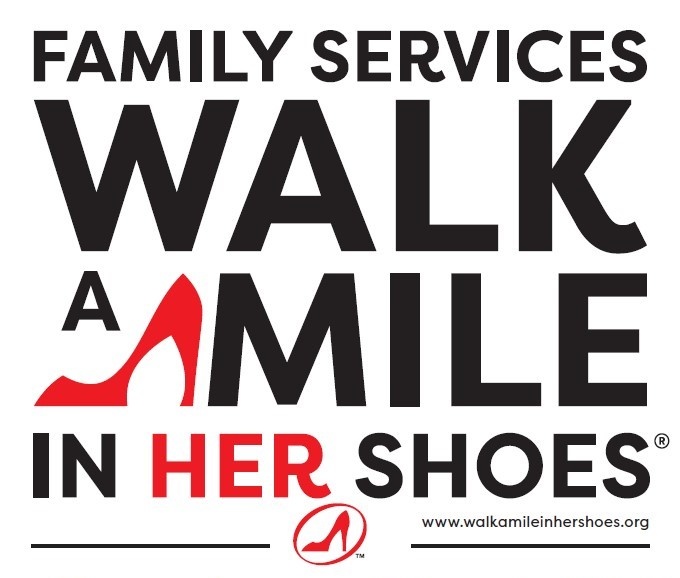 National Night Out culminates annually on the first Tuesday in August.National Night Out is celebrated by millions of neighbors across thousands of communities, so we invite you to join us on August 2 for a night of community partnership and fun!A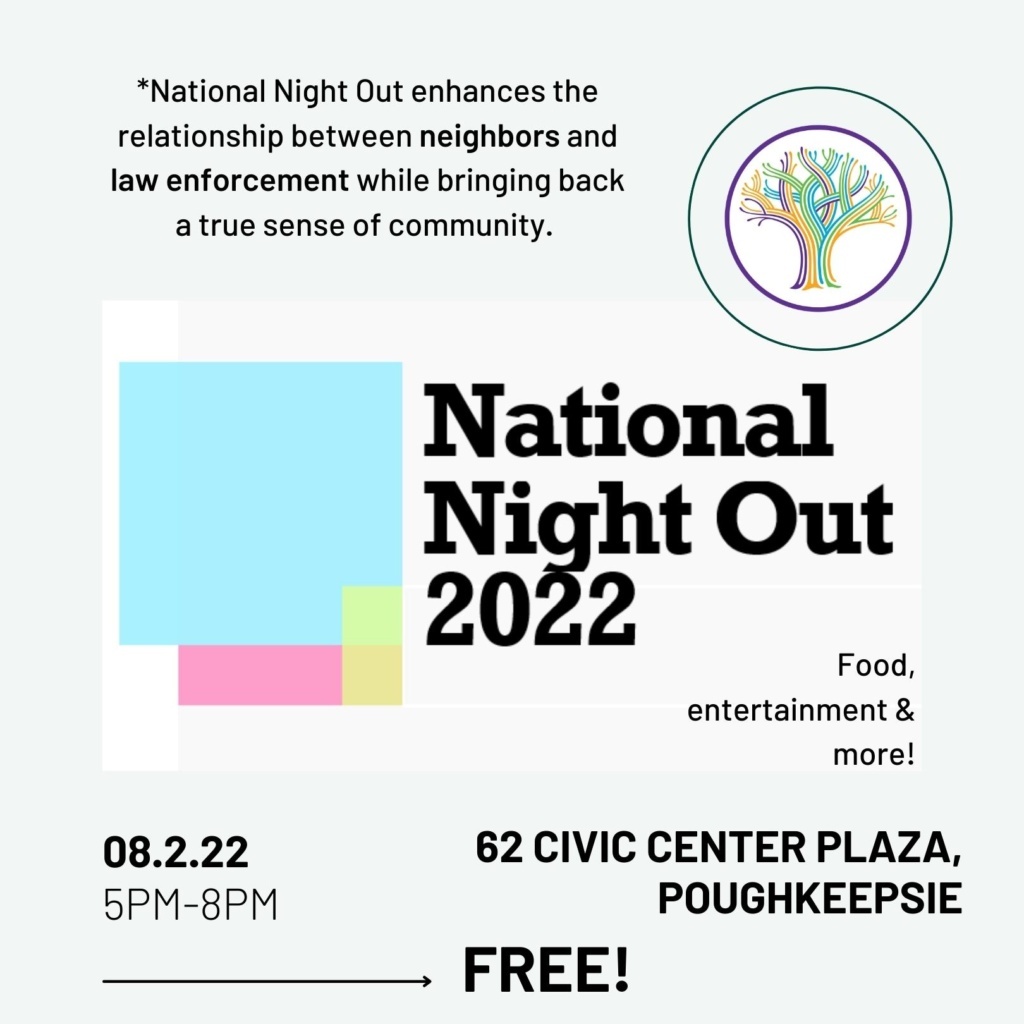 Join Our Family Tree
By joining our Family Tree, you are supporting our vision of stronger, safer communities where our neighbors have access to critical resources when they need it most.
Support Family Services when you shop online
By choosing Family Services as your charity of choice through 
AMAZON SMILE
,
Amazon will donate .5% of all qualified purchases to Family Services.

Family Services' 2022 Leadership Partners