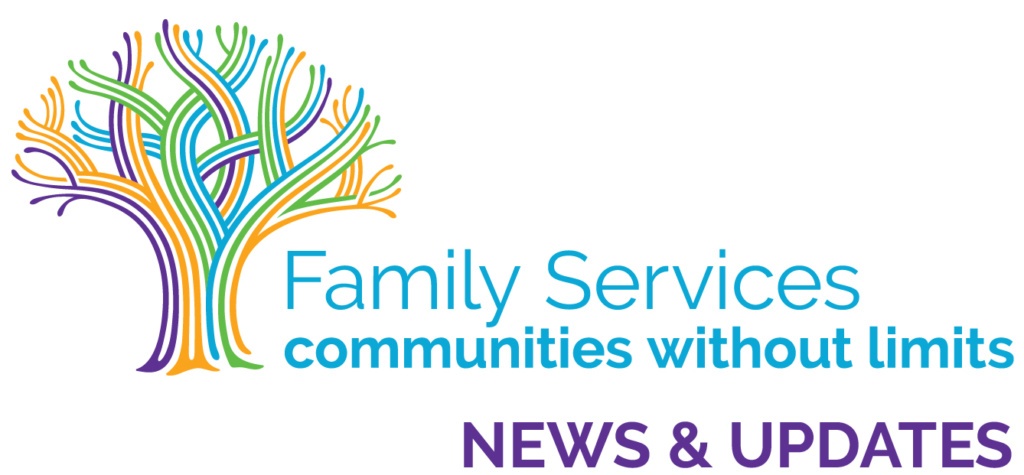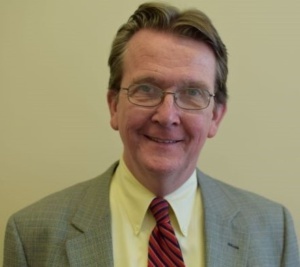 A Note from Our CEO
Back and Forth
by Brian Doyle
A relentless pandemic; Unprecedented staffing difficulties; Increases in violence that impacts youth, families and community; A farewell and best wishes to a number of longstanding Family Services staff, perhaps most notably, the talents of Robin Peritz and Joan Crawford – These were a few of the unanticipated developments we saw in 2021.
And yet in the face of these and others the work of this agency has flourished – In Behavioral Health, Victim Services, Youth Programs, SNUG, Family Programs, Prevention efforts, and the Family Partnership Center!
In Behavioral Health, all of our Centers received three year license renewals from the Office of Mental Health. We have implemented further quality initiatives that have already proven, through stronger policy development, training and monitoring, to have resulted in even greater levels of quality client care and treatment.
As an overall agency, owing to careful spending controls and aggressive revenue enhancement efforts, we are finishing 2021 with a better-than-budgeted projected surplus, thus allowing us to strengthen our "rainy day" fund reserves. Our Development Team has held remarkably successful events such as Family of the Year, Walk A Mile in Her Shoes and Festival of Trees. All of these, thanks to YOU, helped us to exceed 2021 fundraising goals.
At the Family Partnership Center, we have replaced the building's worn out roof, and got started on other improvements such as the Façade / Entryway Renewal. Already, we have received considerable support from the State, County and City, not to mention the generous pledges from private donors, board members, businesses, and local foundations, most notably a $2M grant awarded by the Dyson Family and Foundation!
In our Community Programs we undertook program by program Sustainability Assessments that were key to understanding and meeting the forces that impeded our efforts and as a result, we restructured some of our programs such as SNUG, Youth Services and our Family Programs to ensure their long term sustainability.
Following a rigorous search and interview process, Leah Feldman has taken on the formidable role of Chief Program Officer, all pointing toward more great things as we move into 2022.
These are just a few of the achievements of Family Services in 2021. Of course there are more- too many to be mentioned in this summary. As we look back, though, it is difficult to comprehend all that has been accomplished. And yet, through all of the efforts of the Family Services' dedicated employees, our one-in-a-million Board of Directors and all of you supporters, Family Services has, once again, done mighty work.
2022 promises much more ahead!
In Behavioral Health, we will place a continued and growing emphasis on quality and client – centered treatment as a principal outcome. We will do this through an ambitious staff recruitment campaign while also focusing on staff Retention and a healthy fiscal position. These are not the ultimate objectives. We commit to lowering caseloads and providing treatment sessions whose frequency and duration are determined by the needs of that client.
We are excited about the relocation of our Poughkeepsie Behavioral Health Center to 20 Manchester Rd. This move enables us to develop a modern facility that incorporates a trauma responsive environment into what will include our partners in integrated care: An on-site presence of Sun River Health and Genoa Pharmacy, as well as other providers! We will also open our relocated Highland Behavioral Health Center, offering a state-of-the-art space where our clients and staff, alike will find a welcoming and highly functional setting.
We look forward to the completion of the Family Partnership Center Front Entryway. This is a long-awaited project that will fortify the entry way structure, greatly improve accessibility, and furnish a welcoming entrance that reflects the dignity of the surrounding community. Further improvements to the FPC this year will include the completion of brick pointing / façade restoration and the replacement of the rotting auditorium windows.
All the while, though, we will continue the important work of our services throughout the agency: Preserving and strengthening families through our Family Education Program; Supporting victims of domestic violence, sexual assault and other crimes; Ratcheting up our efforts to prevent sexual violence and domestic abuse, in the first place; Facing up to gun violence in our streets and keeping our young people safe through the efforts of SNUG and TRAC; Our work in saving our community from the epidemic of substance use disorders through the in-school efforts of our Ulster Prevention Council.
We enter the new year with our continuing commitment to our Mission and, also, a determined hope that we can finally see the retreat of those ills that plague the world today, to be replaced by good health and greater unity of purpose.
Happy New Year!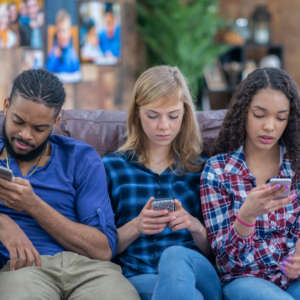 Keeping Youth safe from Cyber Stalking and Abuse 
National Stalking Awareness Month/National Teen Dating Violence Awareness and Prevention Month
by Leah Feldman, Chief Program Officer
Recently I read a troubling article in The Wall Street Journal about a new cyberbullying tactic through a social media app called "Spilling the Tea". These "tea" accounts are used in various ways by youth to spread rumors about their peers and to post photos of others without their consent resulting in physical fights breaking out in schools, youth feeling a sense of social rejection, and in some cases leading youth to self-harm. Parents and school administrators are at a loss on how to control and monitor these anonymous accounts as they pop up as quickly as they can take them down. 
Given that January is National Stalking Awareness Month and February is National Teen Dating Violence Awareness and Prevention Month, this article reminded me of the importance of recognizing the role that technology plays in the lives of youth and how it can impact their privacy and safety.
Technology is a powerful tool that can be used by teens in positive ways. For many, social media is used as a form of self-expression, it can be used as a platform to raise awareness, and it is increasingly used to create access to education. Through social media youth can enhance connections to those with similar identities or interests and develop support systems which can boost self-esteem through validation and acceptance.
Unfortunately, all too often we see technology used by youth to harm. Harassment and stalking through technology are common tactics of abuse in teen dating violence situations. Technology can be misused to stalk, send harassing messages, harm reputations, isolate, or coerce another person for intimate images. These tactics are rooted in patterns of power and control which define unhealthy and abusive relationships.
Signs that a teen may be a victim of technology abuse vary but may include being emotionally upset during or after using social media, being secretive of their digital life, isolating themselves, avoiding school, changes in mood, behavior, or sleep, and being nervous when getting a message or text.
As a parent or guardian, what can you do if you suspect that your child is a victim of technology stalking or abuse?
-Offer comfort and support and let your child know that it's not their fault.
-Keep records including screen shots of the threatening messages, pictures, and texts.
-Get help. Our Center for Victim Safety and Support can provide you and your child with support in developing a safety plan, exploring your options for reporting the abuse, advocacy with the school and/or police, and emotional support to process the impact of the abuse.
For more information or to access support call our 24 hour Domestic Violence hotline at 845-485-5550.

Program Spotlights

Youth Services
  by Keith Hudes, Director of Community Initiatives 
We have had some exciting enhancements to our Teen Resource Activity Center (TRAC) program over the last several months. One of the ways we enhanced our programming was by cultivating partnerships among local restaurant vendors and community leaders to arrange for daily meal donations of restaurant grade dinners for the youth we serve. The new food plan went over very favorably with our TRAC youth and word of mouth spread quickly among their peers regarding our freshly renovated space, enhanced meal offerings, and other support services and programming that TRAC is now implementing. For example, through our recent SNUG/TRAC programming alignment, staff were trained in Hip Hop Therapy and are able to integrate this unique approach into the work we do with youth in our Music Studio. These fun new program enhancements are increasing our reach! Over the last few months, TRAC youth have started bringing friends who have never been part of our program, which has widened our reach to support youth within the community.
TRAC continues to offer ongoing programming for youth related to gun/gang violence prevention, life skills, financial literacy, job readiness, and more! We also recently signed an MOU with the Poughkeepsie City School District to have our Youth Outreach staff in the Middle School and High School for part of the days to provide services and support for youth directly in the schools. Safe Passage from the City of Poughkeepsie Middle & High Schools is offered immediately following dismissal where our team assists youth with getting from school to TRAC in the Family Partnership Center safely each day.
---
Highland Behavioral Health Center 
by Evie Closi, Behavioral Health Center Director
We are beyond excited to announce the opening of the new Highland Behavioral Health Center! It replaces Ulster County's New Paltz Clinic, and is a breath of fresh air for both our clients and our center staff. With the beautiful new Trauma Informed space comes optimism and renewed opportunity for planning services and groups for our clients.  This new space creates an environment that promotes a sense of calm, dignity, healing, empowerment, and safety. We are so pleased to be able to provide this for our community.
The Behavioral Health Center of Highland will continue to provide comprehensive and integrated clinical services to adult members of the community, while also providing them with a safe, bright new building to find hope in recovery without stigma. Individual and group therapy is provided by licensed therapists and counselors who are highly trained in a variety of person-centered and evidence-based approaches. The team also includes experienced Psychiatrists, Psychiatric Nurse Practitioners, and Registered Nurses to assist people with medical and medication needs.
We are thankful for the very hard work from all components of our team (leadership, directors, operations, office staff, clinicians) to make this achievement possible.
Here's to a new beginning in Highland!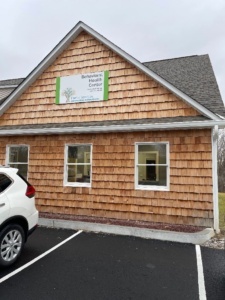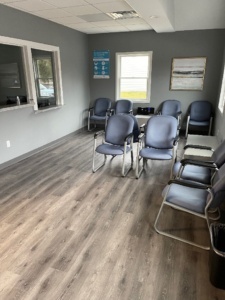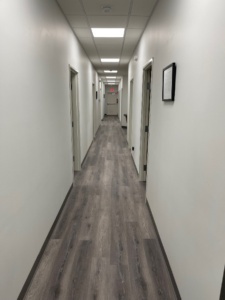 A Look Back
Festival of Trees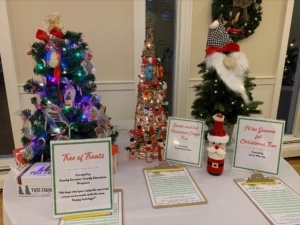 On December 10th and 11th Family Services hosted our First Annual Festival of Trees and could not be more thrilled with the turn out. With so many amazing vendors, sponsors, live music, trees and wreaths, it was impossible not to get into the Holiday Spirit!
Attendees shopped for holiday gifts, bid on their favorite tree and wreath, listened to live holiday music and voted for their favorite trees! We are so pleased to announce that the event raised nearly $20,000, all of which goes to support our vision of stronger and safer communities, which made for a wonderful end to 2021! We can't wait to plan a bigger event for 2022, with even more family fun!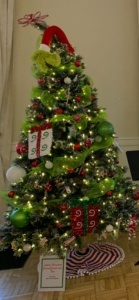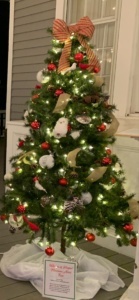 Upcoming Event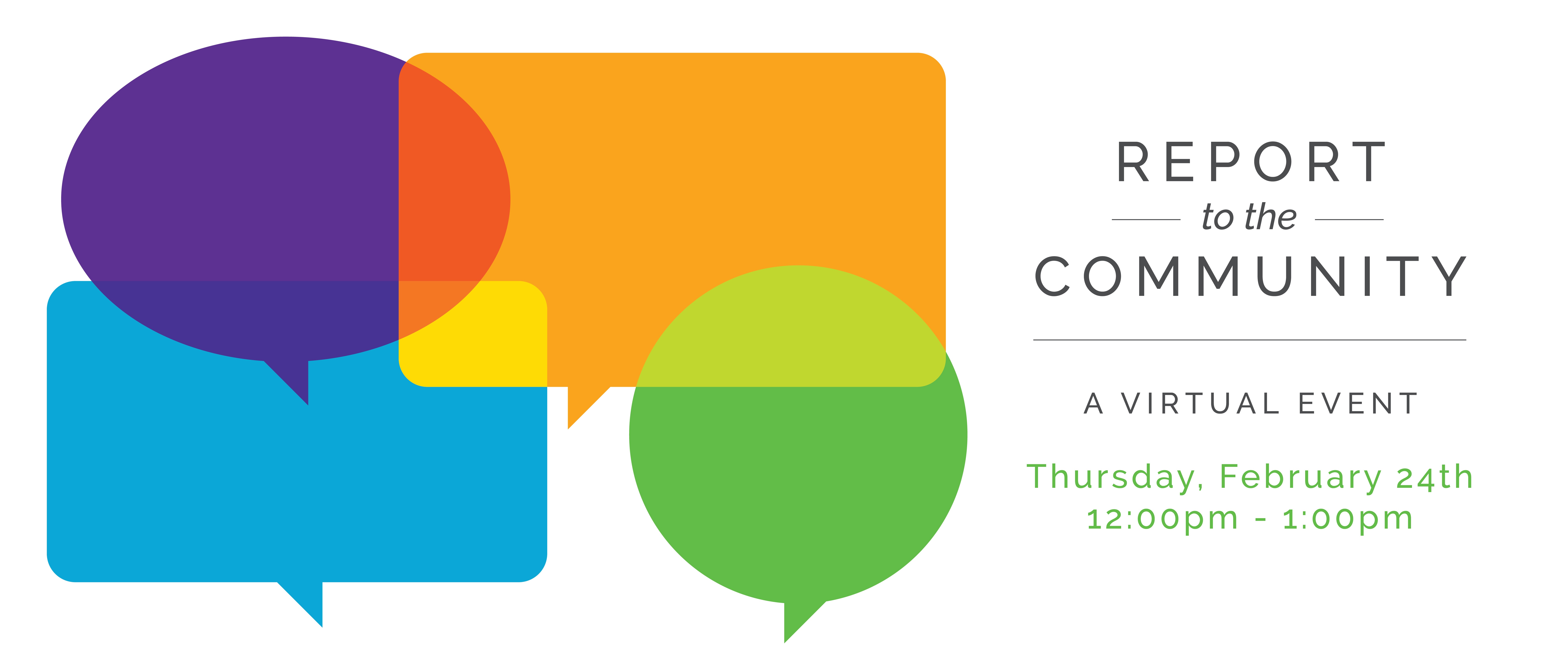 Join us on Thursday, February 24th at 12:00pm for our annual Report to the Community as we highlight our successes during a challenging year and talk about our plans for 2022. We are especially excited to share the inspiring future of the Family Partnership Center with you!  This year's luncheon will once again be a virtual event and we invite you to grab your lunch and join us online!
Tickets to Report to the Community are FREE, but donations are welcome to support Family Services' vision of stronger, safer communities where everyone has the opportunity to lead their best lives. Register below and in the days prior to the virtual event, you will receive a ZOOM link via email.  We look forward to seeing you online!
Join Our Family Tree
By joining our Family Tree, you are supporting our vision of stronger, safer communities where our neighbors have access to critical resources when they need it most.
Support Family Services when you shop online
By choosing Family Services as your charity of choice through 
AMAZON SMILE
,
Amazon will donate .5% of all qualified purchases to Family Services.

Family Services' 2022 Leadership Partners