Date/Time
Date(s) - 10/04/2019
5:00 pm - 8:30 pm
Location
Mill Street & Dongan Place
Categories
Inviting all to Walk the Walk and help us eliminate sexual and domestic violence!
This year, Walk A Mile will be the main event to help kick off
First Friday Poughkeepsie's Celebration
5:00pm – Registration Begins
5:30pm – Program Starts
5:45pm – Walk Steps Off
"You can't really understand another person's experience until you've walked a mile in their shoes."
Stand up against sexual assault, gender violence  & domestic violence and join us at Family Services' 9th Annual Walk a Mile in Her Shoes® — this year in partnership with First Friday Poughkeepsie.
This international event originally challenged men to walk a mile in high heeled shoes, but, we at Family Services know the challenge to walk a mile in solidarity must be addressed to everyone in our community who wants to help save a life and raise awareness. This is a family friendly event and EVERYONE is welcome to participate!
We invite everyone to walk in any kind of shoes that they feel represents those for whom they walk — be it high heels, high tops, boots, loafers, flip flops or flats.  Walking in someone else's shoes gets the community to talk about and confront the need to eliminate rape, sexual assault, domestic violence, and gender violence.
There is progress:   Rates of sexual assault and rape have fallen 63% in the past 25 years.  Education, outreach and services are working!   Be a part of this important change in our community.
Unfortunately, statistics are still shocking and unacceptable and survivors still need our support.
1 in 4 girls and 1 in 6 boys will be sexually abused before they turn 18
1 in 6 women will be sexually assaulted in their lifetime
1 in 2 transgender individuals are sexually abused or assaulted at some point in their lives.
Every 9 seconds in the US, a women is beaten or assaulted
3 women per day are murdered by a spouse or former spouse
80% of all sexual assaults are perpetrated by a friend or an acquaintance
While most men are not violent, over 90% of sexual violence perpetrators are male
We welcome people of all ages & genders to walk with us to help end rape, sexual assault, gender violence and domestic violence and support those affected by these crimes.
After the walk, you are welcome to stick around and participate in all of First Friday's activities!
To start your team or to donate to an existing team, please visit our FirstGiving website.
Keep in touch by following us on: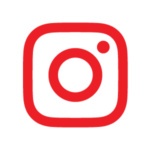 For more information:
Please contact Pat Sexton at psexton@familyservicesny.org or 845-452-1110 x3116
Here's a look at last year's event that took place at All Sport Health & Fitness, shot by RossMedia: