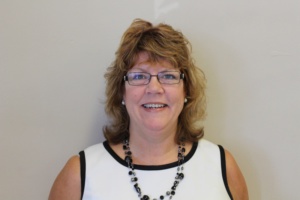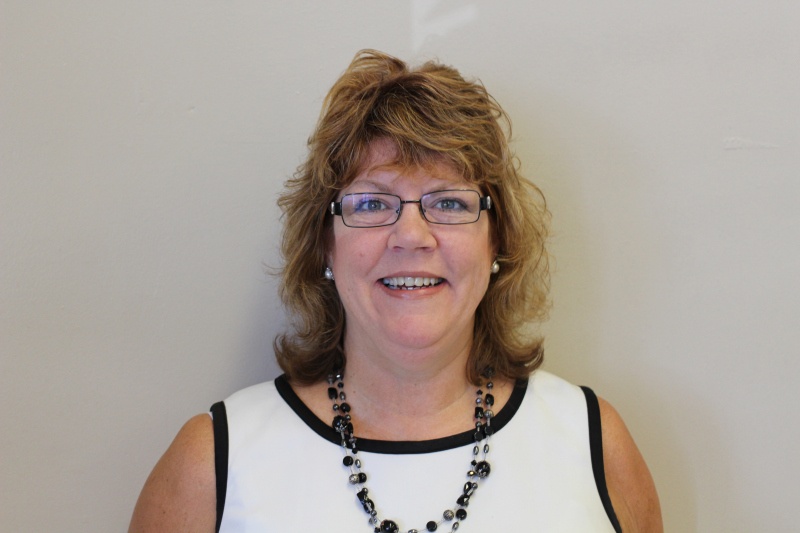 Family Services Welcomes Kellie Wofford,
Family Partnership Center Steward
By Natalie Borquist, CFO
Following nearly a year long process in 2017, Family Services adopted a comprehensive Strategic Plan that will set the direction of the agency for the next several years. Prior newsletters have highlighted that process and one of its major outcomes, the impending merger of Family Services and its affiliate, Hudson Valley Mental Health (to view prior newsletters, visit Publications on our website). I would like to share another important initiative that sprung from the strategic planning…the creation of a new role to support our work in the stewardship of the Family Partnership Center (FPC).
Over 20 years ago, the former Lourdes High School building sat dark and empty at 
29 North Hamilton Street
, and a group of visionary community leaders saw a great opportunity for a collaborative, "one-stop shop" for serving the many needs of the surrounding area, and the Family Partnership Center was born. Today, 19 programs and agencies are co-located there, providing tens of thousands of critical services to the neighborhood and beyond. However, in discussing the long-term strategies for the FPC, it was recognized there is more to be done. And in May of this year, Kellie Wofford joined the Family Services team as the FPC Steward. As a counselor, pastor, community activist, business woman, and more…..we knew Kellie was right for the job.
In her role, Kellie will have three main priorities:
Enlisting new compatible partners to join the FPC, continuing to round-out the services available and improve the financial sustainability for the center; and,
Reinforcing the relationships and collaborative work of the partner agencies working in the center to more completely fulfill the vision held by the formative leaders so many years ago; and
Strengthening the relationship of the FPC and the surrounding community.
In her part-time role, Kellie will certainly be busy, but as she stated, "My main reason for pursuing employment at Family Services was to be able to impact and serve our community, being involved with the multiple services has fulfilled that passion in a major way". And at Family Services, we know nothing beats passion in the achievement of amazing things.
To learn more about the Family Partnership Center, and how you can be involved, please feel free to contact me, Kellie Wofford, or Brian Doyle.
---
Recent Events
 The winners of Ulster Prevention Council's 2018 Youth Media Contest were honored at the Ulster County Legislature. Ellenville took home prizes for best video and radio PSA. Wallkill students were also recognized for their outstanding posters in both English and Spanish. A big thank you to Legislator Donaldson and Legislative Programs, Education & Community Services Committee Deputy Chair Legislator Heidi Haynes for presenting these students with Pride of Ulster County awards!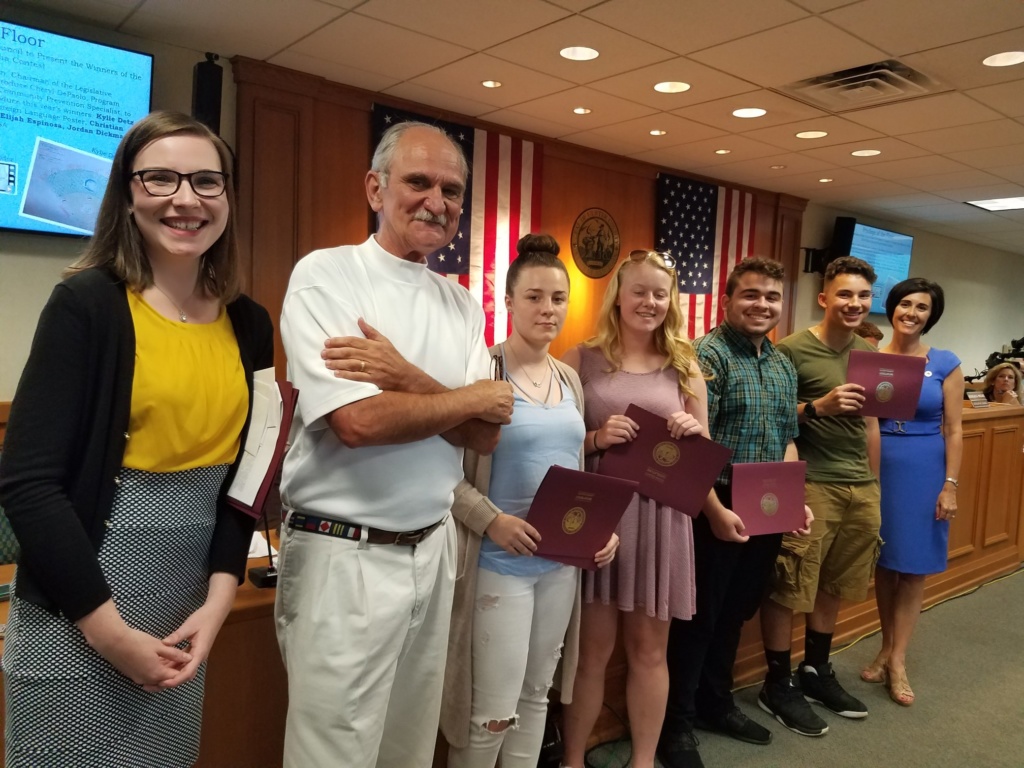 ___________
Family Services celebrated the end of a great school year in the After School Programs of both Clinton and Krieger Elementary Schools. Children, parents, caregivers, teachers and staff had a great time dancing, playing and enjoying great food at the Luau celebration. Students moving up from Kindergarten and students moving up into Middle School received special recognition. The happy faces of the youth made for a wonderful afternoon!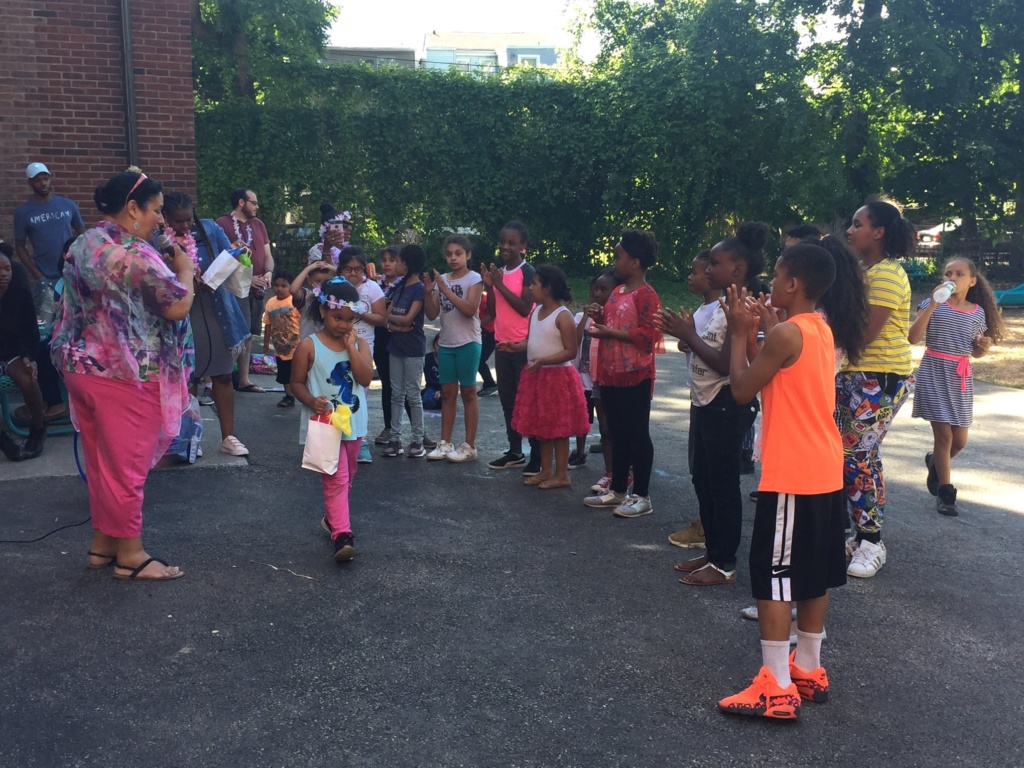 ---
Program Spotlight

Hudson Valley Mental Health (HVMH) provides comprehensive and integrated services to meet the behavioral health needs of adults living in the community.  These services include individual and group therapy by licensed therapists and counselors who are highly trained in a variety of person-centered and evidence based approaches.  HVMH also offers medication and medication management services through our team of physicians and nurse practitioners.    Serving over 5,000 individuals across 8 locations in Dutchess and Ulster Counties each year, the staff of HVMH strives to ensure that services are accessible, affordable, cost effective, recipient-oriented, and culturally sensitive.
Family Services looks forward to consolidating with Hudson Valley Mental Health, a long term affiliate and partner,  in 2018.  For more information about Hudson Valley Mental Health, please visit 
www.hvmh.org
.
---
By the Numbers
In 24 hours, 72,245 adults and children receive help and support from domestic violence programs across the United States
The National Network to End Domestic Violence (NNEDV) released results from the National Census of Domestic Violence Services (Census) in its 
12th Annual
Domestic Violence Counts
Report
. For 24 hours, the Census surveys domestic violence programs across the United States and territories to create a one-day snapshot of the services provided to survivors and their children.
---
Staff/Volunteer/Interns
Family Services SNUG Coordinator, Danny Hairston, presented at the June 11th Patterns for Progress Graduation. Danny's remarks focused on the impact of SUNY Orange's Newburgh Campus on the quality of life in Newburgh. Way to go Danny and congratulations to all Pattern Fellows!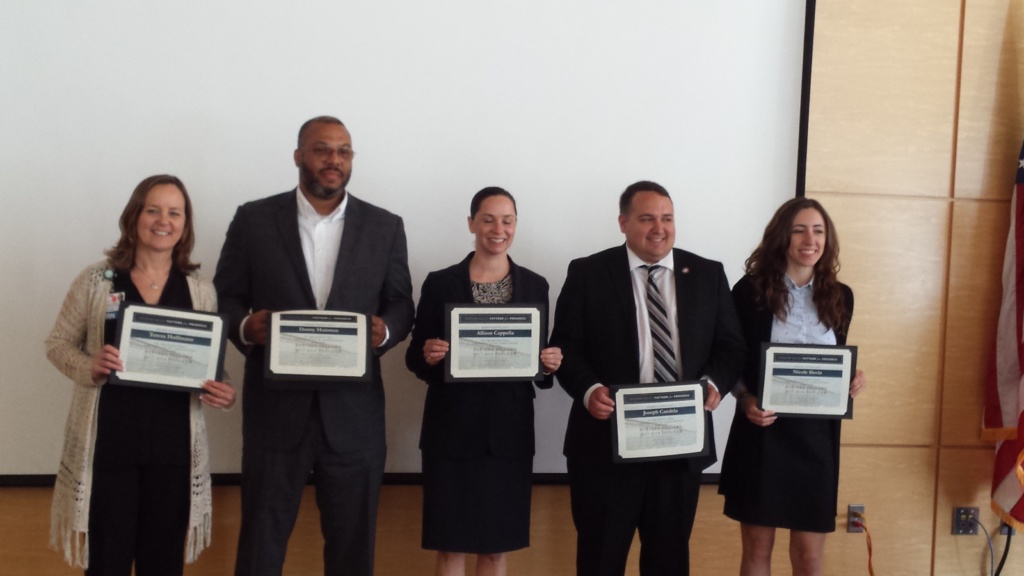 ___________
Congratulations to Family Services' Director of Development, Whitney Humphrey, on her graduation from The Chamber Foundation's Leadership Dutchess Program! The 
June 7th
 graduation was the culmination of 9 months of hard work alongside other non profit and business community leaders from across Dutchess County.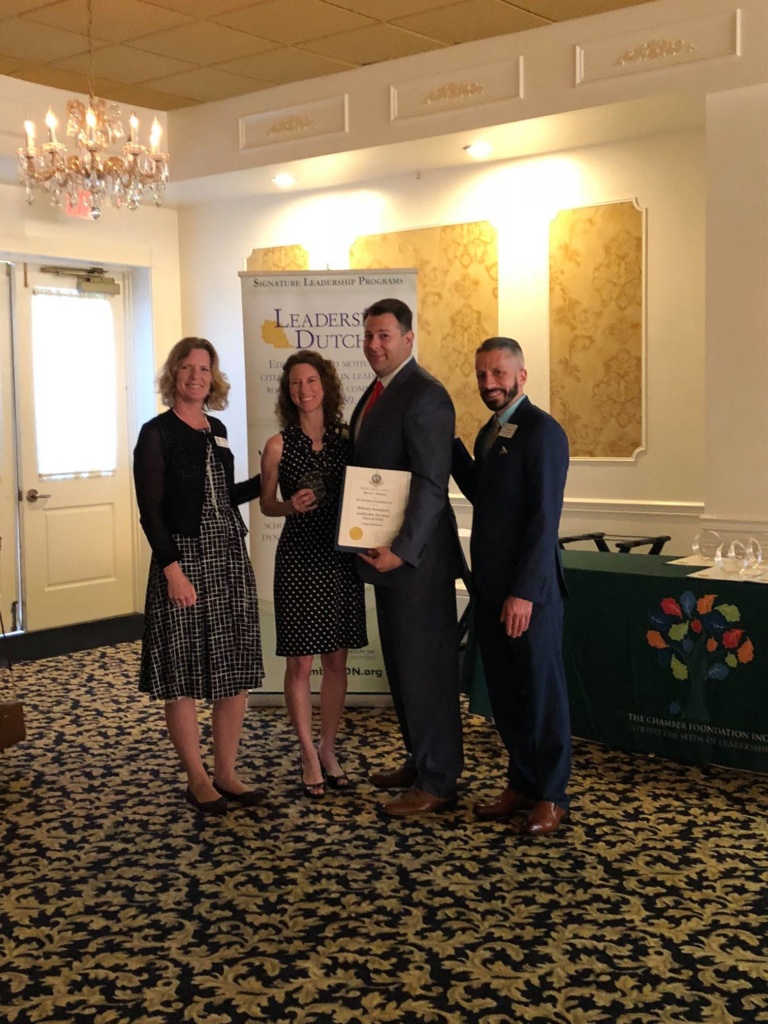 ---
Upcoming Events
Family Services is happy to participate in Hudson Valley Federal Credit Union's next shredder truck event. This is a great opportunity to safely dispose of your confidential materials!
Join us on 
Saturday, July 14th from 9 am – 12 pm
 at the IBM Poughkeepsie Southeast parking lot (near buildings 415/416).  The parking lot is across t
he street from the former Hudson Valley Federal Credit Union branch on Barnegat Road.
 To find out more about what can and cannot be shredded on 
July 14th
 visit:  
https://www.hvfcu.org/About-Us/Resources/News/2017-Shredder-Truck-Schedule
. 
___________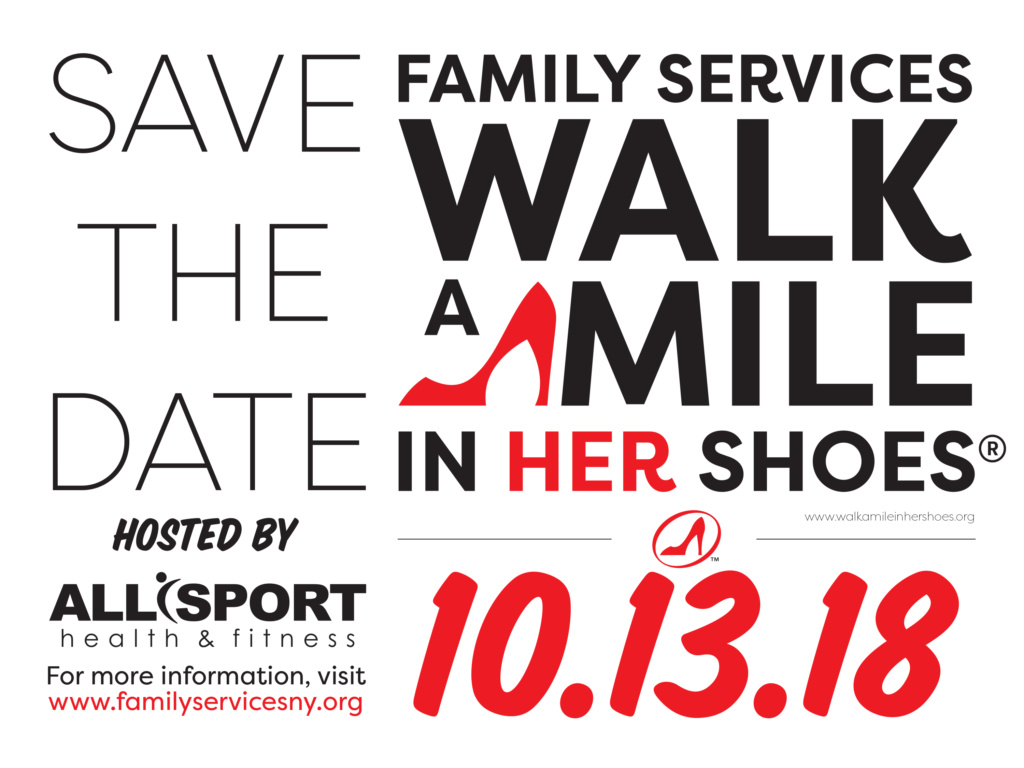 ---
Leadership Partner

Family Services' 2018
Leadership Partner
http://www.healthquest.org/
---
Shop and Support Family Services
Please support us when you shop on Amazon at AmazonSmile and Amazon donates .5% of the purchase price to Family Services! 
---
Leadership Team
Brian Doyle
Chief Executive Officer
bdoyle@familyservicesny.org
Joan Crawford
Deputy Executive Director
jcrawford@familyservicesny.org
Natalie Borquist
Chief Financial Officer
nborquist@familyservicesny.org
Leah Feldman
Director of Center for Victim Safety and Support
lfeldman@familyservicesny.org
Christopher Pels
Director of Human Resources and Risk Management
cpels@familyservicesny.org
Whitney Humphrey
Director of Development
whumphrey@familyservicesny.org
Martina Kardol
Director of Forensic Programs
mkardol@familyservicesny.org
Amy Cole
Director of Family Support Services
acole@familyservicesny.org
Kevin Hazucha
President of Hudson Valley Mental Health
Mark Sasvary
Director of Clinical Services for Hudson Valley Mental Health
Dr. Yugandhar Munnangi
Medical Director for Hudson Valley Mental Health
Casey Hons
Director of Operations for Hudson Valley Mental Health
---
Our Partners at the Family Partnership Center
Community Voices Heard
www.cvhaction.org
Dutchess County Behavioral & Community Health
www.dutchessNY.gov
Dutchess Community College
www.sunydutchess.edu
Dutchess County Healthy Families
www.healthyfamiliesnewyork.org
Dutchess Outreach
www.dutchessoutreach.org
Flores Chiropractic Group NY
845-303-3486
Hudson River Community Health Care
www.hrhcare.org
Hudson River Housing
www.hudsonriverhousing.org
Hudson Valley Mental Health
www.hvmh.org
John Flowers Community Events
845-471-4199
Mental Health America-Mel's Place
www.mhadc.com
Nobody Leaves Mid-Hudson
734-548-0171
Planned Parenthood
www.ppmhv.org
Prime Health Choice
1-877-777-4630
R.E.A.L. Skills Network, Inc.
www.realskillsnetwork.com
Rebuilding Our Children and Community
845-857-9265
Sadie Peterson Delaney African Roots Library
845-452-6088 ext. 3343